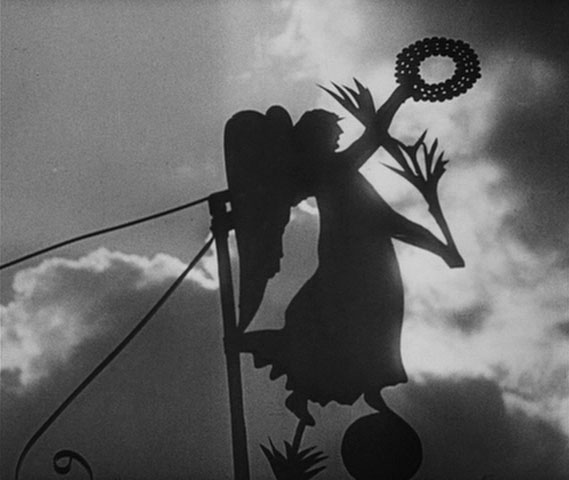 Laura Ager reviews her evening of Carl Theodor Dreyer's Vampyr + Accompaniment from Steven Severin. The very same show that will be playing at Left Bank Leeds this evening. The very fact that this is the third post about this film on The Culture Vulture in the last couple of weeks, it is clear that it has really made an impression on West Yorkshire based Culture Vultures.

There has been plenty written about this film lately and I have been lucky enough to see it twice this year, both times at fabulous venues too. First time was at the Howard Assembly Room, as part of their Film and Music season, on a cold dark night in January, where the screening was accompanied live by Hauschka, a fascinating German experimental pianist (See Adam Ryan's Culture Vulture write-up of that evening here). Then last week I caught it again at Hebden Bridge Picture House with a totally different kind of score performed by Steven Severin from a laptop.
It is the second of these screenings that I enjoyed the most, seeming to be a more perfect match of music to action. In Severin's case, I would describe both composer and film as 'strange but lovely'. Vampyr (1932) is a crooked and dreamlike flit through what these days does feel like a bit of a corny old vampire tale, all coffins and neck bites and ancient texts warning of vampire legend of old. It is pulled sharply away from being a total black and white nostalgia-fest however, by its utter strangeness, the odd composition of some of the scenes and by the contemporary handsomeness of its main protagonist Allan Gray, played by a man who used the stage name Julian West.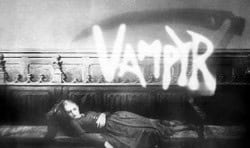 The actor disguised his real identity as he was also the sponsor of the film. In reality, Nicolas de Gunzburg (his real name) is a fascinating character in his own right; wealthy, impeccably dressed and seriously bohemian. He later became a major figure in the New York fashion world.
Steven Severin is also a man with a very singular sense of style; it was the innovative, modern sharpness of all members of Siousxie and the Banshees (his former band) that prevented them from being consumed by a mire of terrible gothness in the late 80s. One of my favourite ever albums is Blue Sunshine put out in 1983 by Steven Severin as The Glove, a side project he started with The Cure's Robert Smith.
Looking nowadays not unlike a vintage vampire from the silver screen himself, Severin creates overlapping layers and pools of smooth but troubled sounds that are surprisingly still swirling around in my head days later. He's had a lot of practice at this sort of thing – this is the 3rd such collaboration with a silent film that he has toured in recent years, which is quite a cool niche for a former punk to find themselves in.
As I think that as the Left Bank will provide about the most perfect venue you can get for this kind of event, I urge you to indulge your curiosity and give in to your dark side this evening by heading over there to see it for yourself.
You can get tickets for this evening's event here.
Laura Ager works for both the Bradford International Film Festival and the Leeds International Film Festival, including putting together LIFF's always wonderful World Animaation short film competition. You can find her on Twitter @LIFFLaura