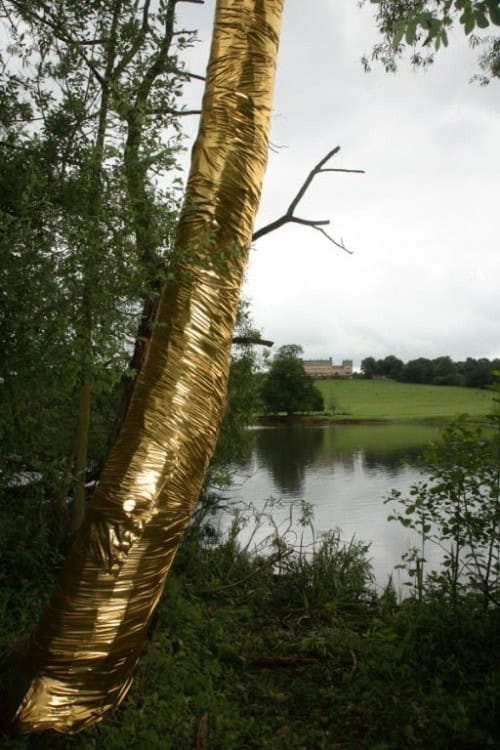 Terrace Gallery comes of age, marking 250 years of innovation at Harewood
3 July – 19 September 2010
Terrace Gallery, Harewood House, Leeds
In 1989 the Terrace Gallery was established at Harewood by artist/curator Diane Howse: a radical gesture in its day, the gallery was the first dedicated contemporary art space to be established in the setting of a country house.  To celebrate the 21st anniversary of the Terrace Gallery, twenty-one leading artists have been invited to respond to the collections at Harewood, throwing new light on objects, themes and locations specially selected by them from across the House and gardens.
The artists are:
Norman Ackroyd
Sutapa Biswas
Sonia Boyce
Jason Brooks
Maurice Cockrill
Susan Collins
Tom and Laurie Clark
Kate Davis
Mark Fairnington
Leo Fitzmaurice
Laura Ford
David Hockney
Sophie Lascelles
Sea Hyun Lee
Neeta Madahar
Ian McKeever
Peter Mitchell
Eleanor Moreton
Paul Rooney
Mark Wallinger
Simon Warner
'Twenty-One' will be coordinated by Diane Howse along side Anna Robinson, Head of House and Collections and Kerry Harker, Exhibitions Curator at Harewood.
Throughout its 250 year history, contemporary artists have been drawn to Harewood. A nerve-centre for ideas and skills, Harewood has, for generations, supported artists in their practice creating an exceptional environment where innovation thrives, creating a legacy of world-class collections.
Diane Howse commented: "I find it hard to believe that 21 years have passed since the Terrace Gallery opened with 'Images of Paradise', a selection of paintings, prints and sculpture in aid of Survival International.  However, when I look back on the 65 exhibitions we have shown since then it is easy to see where the time has gone."
"21 years ago the Terrace Gallery was groundbreaking.  At that time there was no other dedicated contemporary space in a location like Harewood.  It is heartening to see how this situation has changed over the years and has been part of the phenomenal rise in popularity of contemporary art in the UK.   For this unique celebratory project we have invited artists to work with the collections, the House and the grounds, focusing on elements which have a particular resonance or fascination for them.  Harewood has inspired many people over the course of its history and 'Twenty-One' will present a very new interpretation of all that is here.   The invitation to artists was very open so I have little idea of what to expect and can't wait to see the results."