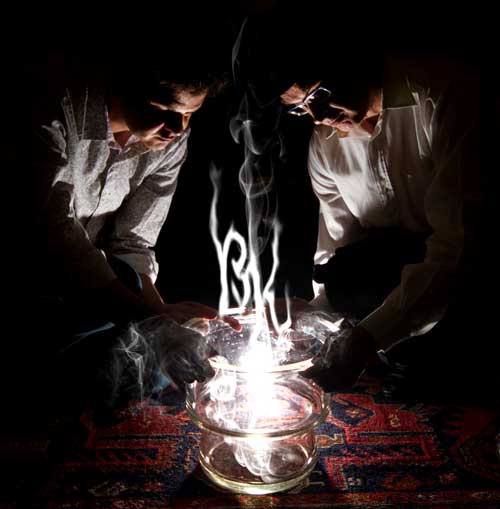 A couple of guys have an idea, get it going then make it up as they go along avoiding any sort of sponsorship deal, arts grant funding, or bank loan. Guess where they end up after three years of travelling to the most interesting venues of the Leeds area? Yup, Leeds Town Hall. Ivor Tymchak explains what's next …
Is Bettakultcha set to become the Calendar Girls of Leeds? It's a similar story but with less nudity. In fact, one of the Bettakultcha protagonists always insists in keeping his hat on. The Hollywood offers aren't rolling in just yet for the duo behind the Bettakultcha phenomenon but the offer of a civic building right in the centre of Leeds in the meantime suggests that they won't be too long in coming.
Ivor Tymchak and Richard Michie are two opinionated guys who met one night three years ago at a creative networking event. Such was their loathing of some aspects of the commercial world (but in particular the woeful state of slide presentations) that they decided to do something about it. They came up with Bettakultcha and used the format of 20 slides, 15 seconds each, no sales pitches for each presentation.
Their first event acquired some provenance by being in that masterpiece of Victorian eccentricity, Temple Works in Holbeck. On a frosty February evening the unheated boardroom held thirty or so of the most influential and feared artists from the Leeds cognoscenti. What happened in that room on a strange and magical night was alchemy, the practice of turning base metals into gold.
The ingredients of Bettakultcha are so unassuming, so commonplace that it would appear nothing remarkable could spring from them: volunteers give slide show presentations about their passions, no sales pitches are allowed, there is never any theme, some presentations are improvised and promotion is done mostly through Twitter. But that is the magic of anything that is greater than the sum of its parts; it shouldn't work so brilliantly, but it does.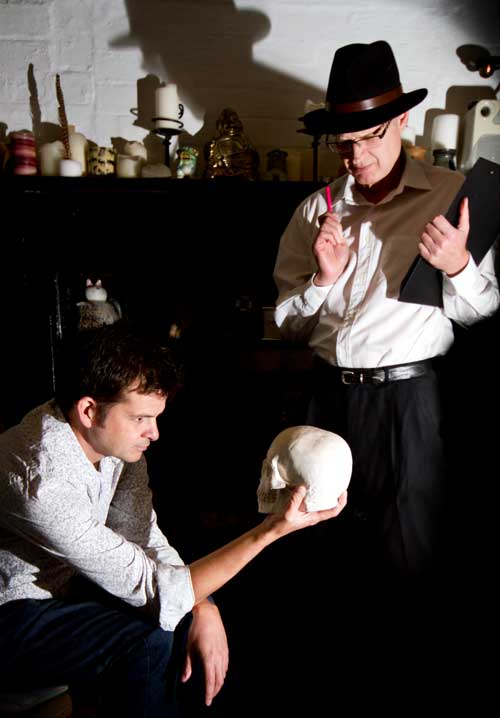 And as the experiments progressed different laboratories were used; Dock Street Market, Left Bank, Brudenell Social Club, the Corn Exchange – even other cities, and it became apparent that the first few successes were not simply flukes. The gold kept appearing. But then something else unexpected happened: the gold got purer. By a virtuous process of creativity, the presentations simply got better and the presenters more confident in their delivery. The event had taken on a life of its own.
This is the same alchemy that gave birth to punk music in the late 70s. Despite what the mainstream media tries to tell you, you don't need to be an expert to produce something of interest, an enthusiastic amateur can come up with a subject for a five minute presentation which is far more interesting than anything a dancing monkey boy on TV can yodel for his puppet masters. You'll either get this, or you won't.
So the glittering gold became noticed by the good burghers of Leeds Town Hall and they imagined that some of it would look well amidst the splendid details inside the magnificent Victoria Hall. It is right and fitting that the cultural wealth of Leeds should be shared amongst its people and it is with great pleasure that Ivor and Richard announce the Bettakultcha event on January 9th 2013 at the Leeds Town Hall.
Kudos too to Leeds City Council for embracing this cultural revolution. Let's see what the future brings.
Tickets are available from the Town Hall Box Office online and in person. Be quick, they're bound to all go.