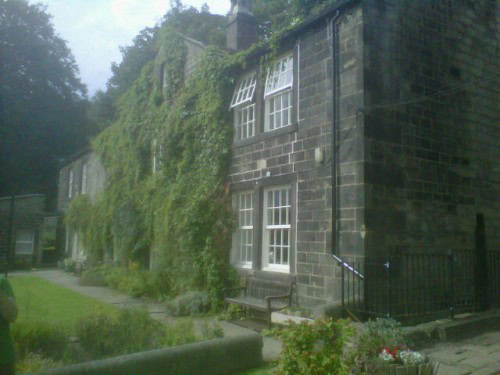 Once Ted Hughes's Yorkshire retreat, Lumb Bank is an old mill owner's house standing proudly in the midst of the Pennines.
With a commanding view over the forested valley and towards the softly whispering water of the Cobden as it flows into the Calder and out eternally to the wild North Sea, it is little wonder that for years aspiring writers and poets have been drawn here: stand at the edge of the garden, and you are master of all you survey.
Only a short drive from Hebden Bridge, I was invited here by the Arvon Foundation which runs this and three other writers' retreats across the country.
Every week, a score of writers – young and old, always a fresh mix – arrives at the retreat and spends five days in workshops and tutorials with renowned, experienced authors of every genre.
It is an intensive experience: their students (for want of a better word) arrive at Lumb Bank, meet their classmates and their tutors, workshop their own writing and critique that of others, and even live together and cook meals for one another – a true writers' residence. There is even no internet, no television, and limited phone signal (you can bring your mobile, but why would you?).
This year's programme alone sees a dazzling range of professional writers walk through the doors at Lumb Bank and elsewhere to teach Arvon courses: Lavinia Greenlaw, Don Paterson, Owen Sheers, Alan Brownjohn, David Peace and Ray Davies (yes, as in… the Ray Davies) to name just a few.
As well as their core programmes on 'Starting to Write', and on fiction, poetry and drama, they have courses on all kinds of specialist areas: travel writing, musical theatre, life writing, even writing for video games. Lumb Bank is planning to introduce a course on blog-writing next year (something I could do with learning a thing or two about).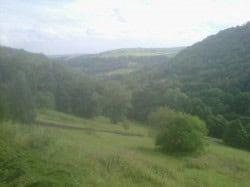 Even on my brief visit, it looked to be a beautiful, special place. Indeed, many who come to the retreat (paying over six hundred pounds for a course, though with significant bursaries available depending on means) find themselves returning.
The best example is perhaps Rachel Connor, centre assistant at Lumb Bank and soon-to-be published author of her novel Sisterwives. Not completely fulfilled by academia and seeking out something new, she came to live in Heptonstall (the closest village to Lumb Bank) several years ago. She found out about the writers' retreat down the road, and joined one of the courses. So inspired and galvanized by the experience was she that she came back and took a job there.
Rachel expands upon her experience working at Lumb Bank full-time here. As well as highlighting the incredible work that Lumb Bank does to reach out to young people from backgrounds where the idea of picking up a pen and expressing one's thoughts is alien, even spat upon, Rachel tells me how fascinating it is to see people who come along talking straight away about their writing, their ideas, their literary interests and influences. The psychological barriers, the shyness and insecurity about writing evaporates in an instant when everyone is together on the same mission and the same daily schedule.
You'd think Rachel's is the perfect side-job for a novelist: tranquil days overlooking a sublime vista; in touch with some of the foremost literary figures active today; and a dedicated critiquing team on hand throughout the week. But far from it. As centre assistant, Rachel is always occupied with the daily minutiae of running the course and the residential experience.
But she finds the time to write all the same. Sisterwives has been years in the making, informed in large part by what she learnt as a student at Lumb Bank. It tells the story of a love triangle in a fictional insular and polygamous religious community, as two women (one dutiful and zealously committed to the faith, the other more individualistic having joined from the outside) love the same man to whom they are both married.
To be released on October 19th, Rachel is already on the go, having been invited to book clubs and festivals including an appearance at the Manchester Literature Festival on the launch date.
Finding the time to write may not be quite so easy in Rachel's job, but she is managing to do just that, even working on a radio play with a historical and a very local theme as her next project.
But the inspiration in the raw sublime of Lumb Bank and its piled acres must surely flow as naturally as the Cobden below and the clouds across the sky above.