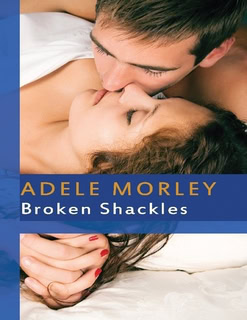 Does the mere thought of Mills & Boon get you hot under the collar?
It is all too easy to scoff at the oft maligned genre of romantic novels, despite Mills & Boon alone having three million regular readers in the UK. And those readers come from all walks of life, with inquisitive teenagers at one end, and older folk at the other still hooked on a little pulse racing every now and then.
What better way to help this year's Morley Literature Festival reach a wider audience, and challenge the view that romance is dead, than host a celebration of Mills & Boon.
Let the story unfold…
Romantic novels are firmly back in vogue baby, and Mills & Boon is the coolest of the gang [bang].
It was on a warm, early summer's evening, when seven budding authors from around Leeds and Bradford hatched a plan under the watchful eye of The Culture Vulture to jointly pen a steamy romantic novel in homage to Mills & Boon.
The saucy tale would be set in Leeds and feature an alpha male lead character called Nate Rothwell, a fictitious wealthy property developer from Bramhope, who would fall for a young beautiful woman called Victoria Quartermain who works for a local youth theatre group based in the Salem building by Tetley Brewery. And it would be written under the pseudonym of local lass 'Adele Morley' so as not to give the game away.
Now, after months of clandestine meetings, and gallons of Pinot Grigio, the fruit of their passion is about to be released into the world for your pleasure.
The 50,000 word book, Broken Shackles will be unveiled at a one off celebration of Mills & Boon on Saturday 15th October during Morley Literature Festival.
All seven writers: Emma Bearman, Jo Brandon, Dom Burch, Deborah Davies, Sarah Howells, Dr Jayne Rodgers, and Clancy Walker, will be attending the launch event in person.
Saturday 15th October 7.30pm