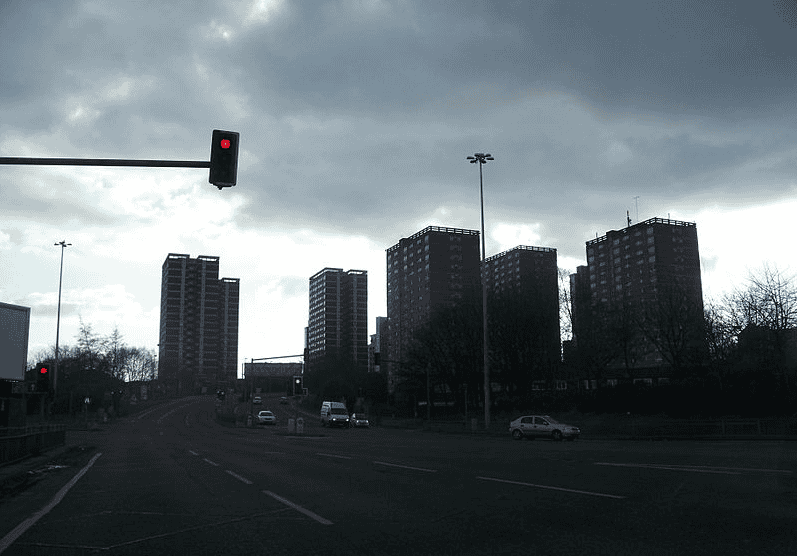 Undeleted tells the inside story of Dream FM, Leeds' legendary pirate station…
I wanted to tell the story of Dream FM because it felt like the station had been written out of history.
Dream was a Leeds-based pirate radio station but its transmitters beamed a playlist of house, techno, drum and bass, soul and hip hop across a sizeable chunk of the north of England from 1992 to 1995.
A veteran northern soul fan from Wakefield, who had always dreamed of running his own station, roped in a few locals and students – wannabe DJs and actual DJs alike – cobbled together a studio in an attic in Burley and began broadcasting. I was the second in a long line of presenters.
Dream FM began as central government, local authorities and the police made a concerted effort to contain the rave scene that had blossomed across the UK in the industrial wastelands helpfully created by Margaret Thatcher.
Councils all over the country – including Leeds – followed the example of Glasgow when hosting the 1990 European Capital of Culture celebrations and began licensing venues to stay open later than ever before.
The whole thing was going mainstream – in that everyone seemed to be into it – but the mainstream media hadn't yet caught up, and Dream FM was able to plug a sizeable gap in the airwaves.
A lot of people had a lot of time on their hands and there was an explosion of creativity, which involved individual capitalist entrepreneurism as much as it did non-profit collective action.
It was an exciting time, when the supposed barriers separating people – class, age, sexuality, race, income, education, football teams, haircuts – didn't seem to matter.
Dream FM was every bit as diverse as the movement that inspired it. There were, for example, many more women working at the station, both presenting and behind the scenes, than was often the case in other parts of the emerging 'night-time' economy. Making a big deal about a fifth of the station's presenters not being men seems laughable now, but the representation of women elsewhere, such as on club flyers, left a lot to be desired. We did our bit.
We were a professional operation. An exhaustive list of what not to do while on air was permanently bluetacked to the studio wall. The idea was to avoid rocking the boat with the authorities, and it paid off. At its height, the station reached Sheffield in the south, Huddersfield in the west, Northallerton in the north, Hull in the east, and all points in between.
I only realised how big it had become when I turned up at our first event, a party in the old library at the corner of Hyde Park, to see hundreds of kids who couldn't get in spilling across Woodhouse Lane.
Promoters in Leeds had been sceptical about the station but they eventually allowed us access to their headliners for guest slots, including such actual rave legends as Sasha, Andrew Weatherall, Juan Atkins, Joey Beltram, DJ Zinc and Carl Cox (who got stuck in a lift going up to a studio in a tower block in Little London).
We were also very popular with "the boys from the big house" in Armley – or, as Her Majesty's Government knew them, the inmates of HMP Leeds.
Paul Taylor's show on Sunday nights specialised in big hands-in-the-air piano-driven screamers, and included a long list of shout outs for incarcerated local lads and their friends and families, ending with a request for those inside to "rattle your cages" in appreciation.
They responded by battering their cell doors with whatever came to hand.
Concerned by a weekly escalation in noise levels, the governor had a word with the Home Office, the Home Office had a word with the Department of Trade and Industry (the government department policing the airwaves), and the DTI's local guy had a word with the boss at Dream FM. The feature ended.
While we were at the beginning of the digital age, it was a very different time.
There were mobile phones – we had our own brick in the studio – but not many, and the idea of combining them with a camera never occurred to anyone. We only took photos when we were on holiday. If we wanted to archive our shows, we stuck a cassette into a tape deck and pressed record and play at the same time.
Infuriatingly, for a long time when you Googled Dream FM, the top hits were for the London pirate of the same name.
Trouble is, I'm a pretty unreliable narrator where detail is concerned. Inspired by the Memories of Dream FM Facebook page, I decided to ask what other people involved in the station – staff and listeners – thought about it all.
I wanted to document and celebrate an important piece of social history that has gone largely unrecorded elsewhere. Other people might see it as nostalgia for a time when we were all younger, prettier and dafter.
It turns out that one former presenter is a psychotherapist in Barnsley, while another travels the world using stencils and detergents to make art out of grime-encrusted city streets. One is a poet in the northeast of Scotland, and another designs the online user experience for the Ford Motor Company.
The woman who organised the Dream office now organises resources for a global NGO, while the guy who managed the studio does a similar job for Amazon. And many former presenters are involved in music in one way or another.
Their stories – including that of the guy who ran it all – and those of a number of listeners, make for an illuminating read, I think.
Illuminating what exactly, I'm not sure.
Was Dream FM a family, a cult, or a movement? If we were involved in a criminal enterprise, why don't I feel like a criminal? And if we were a business, how come I never got paid?
Maybe we were an early social enterprise.
Either way, if you have something to say about Dream FM, get in touch and maybe one day we'll find out.