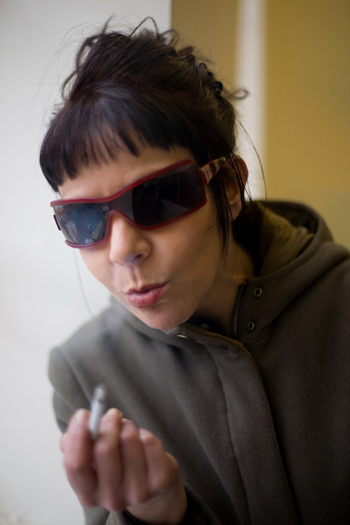 Drugstore have recorded with Radiohead's Thom Yorke and now they're playing their first gig North of Watford since 2002 in Hebden Bridge this Friday.
Led by Brazilian singer-songwriter and bassist Isabel Monteiro they played at a protest in London which called for the extradition of the disgraced Chilean General Augusto Pinochet.  Their song "El President", a duet Thom Yorke, is dedicated to former Chilean president Salvador Allende who was killed in a 1973 coup in which Pinochet played a key role.
Drugstore have toured with the Jesus & Mary Chain, Tindersticks, and had their songs covered by Jeff Buckley. Now after a seven year hiatus, and following a sold-out show at the ICA in London, Drugstore return with an exclusive Yorkshire show at Hebden Bridge's Trades Club.
The band spent three weeks in January 2011, at a remote studio recording material for a comeback album, Anatomy, which was released last summer.
Tickets are available from www.wegottickets.com