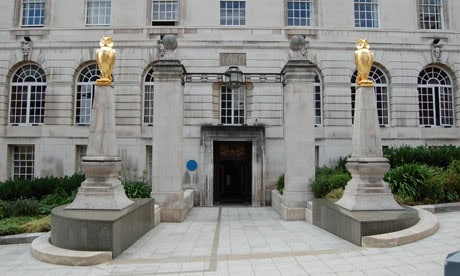 Monday 30th April 6pm – 8pm The Rose Bowl, Leeds Metropolitan University
On May 3rd the people of Leeds are being asked to consider whether they wish to have a vote for an Elected Mayor.
The question that is to be asked in the referendum has been set by central government reads as follows:
How would you like Leeds City Council to be run?

By a leader who is an elected councillor chosen by a vote of the other elected councillors. This is how the council is run now.

Or

By a mayor who is elected by voters. This would be a change from how the council is run now.
If the vote is a 'yes'. Leeds may have an Elected Mayor by November this year.
This is not a ceremonial role, but one of strategic power, how much power is yet to be revealed.
What is your view? Would Leeds benefit from having an Elected Mayor with considerable decision making powers, or would this be counter-productive? Maybe you haven't yet given it any thought? Maybe you don't normally vote in local elections, so would this stir you to?
Because we are not entirely sure what having an Elected Mayor in Leeds will actually mean for Leeds but have many questions, we decided that we'd like to find out more by hosting an event where we can all start to understand what the implications for Leeds, and the wider region, might be.
Panel
The most critical point of this debate is that we, the citizens of Leeds should have an understanding of the enormity of the choice we are being given on May 3rd.
Please join us and sign up so we don't exceed capacity.
We'll be publishing blog posts between now and then exploring the issue, but in the meantime take a look at some of the comments generated already on
LinkedIn
and the following coverage
BBC News
(Cameron says elected Mayors will sit in English Cabinet of Mayors)
Big Thanks to Leeds Metropolitan University for hosting the event