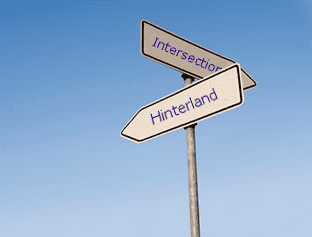 When I was a stubby young ginger child, my parents sometimes took me to museums, or galleries, or to B&Q to play with the doorbells. I liked all of the above, but more than these, I liked following my Dad round the local estate agents – mainly because in the olden days, you could take away the free sheets of house particulars, go home, and colour them in, or use them as props. Sometimes, estate agents gave me KitKats – which may also have had something to do with the repeated interest in that particular art-form… I digress.
When we visited galleries or museums, I was annoying. I still am now, and wanted to know 'why?' – A LOT. If I read something next to an exhibit, in my slow ginger* manner, that I didn't understand, nothing could stop me searching out a clearly-marked grown up, and questioning them closely. It drove my older sister bonkers, but that's a different story. I was too young to be afraid to say, 'I don't get it, what does it mean?'. And, the clearly-marked adults were usually very nice and helpful. They explained. I went away. Everyone was happy.
Now, I'm less interested in spending weekends cramming my pockets with housing particulars, but I'm still interested in the arts. I love discovering new ways of seeing the world – through the eyes, ears and ideas of artists. I don't go to see things at museums & galleries nearly as much as I should even though I work in the arts. Nowadays, I'm one of the people who you could blame for the bewildering language used to describe an event or exhibition; one of the people you could wave your finger at when you haven't heard something's happening; one of those hateful marketers that made Bill Hicks angry. Genuinely, all I want to do is to try and convey to people, why something is wondrous, or funny, or smart or weird – and why they should take a gamble on an hour of their time and discover it for themselves.
But it's not that easy. For many reasons, it isn't easy & there are too many to focus on in one blog post. But I want to come clean about something that seems to create a needless obstacle between people and art. Language.
Shakespearian language is kind of unfamiliar to most people. It's not the stuff of the street now is it? But actors bring it to life – they convey the meaning through actions and intonation, where the immediate meaning of the words has dimmed over time. In direct contrast, there is a type of modern language that I find harder to appreciate than Bill's stuff, a language that is difficult to access and pointlessly obstructive. The language of the Visual Arts…
Here is my point. At last (raise a cheer, bang your keyboard).
If more people, not just people who 'get it', are going to take real enjoyment from art – be it visual, or aural, or land-based, or whatever whatever…surely we need to be persuaded to experience it through familiar language? Surely, we need to be led by the hand, to the point where the brilliant vision of artists who see things in new and remarkable ways, can be revealed.
So why is it necessary to talk about the visual arts as though they are remote and haughty, too clever for us, too intellectual, too difficult? It seems so counterproductive. You would never invite someone to a party by making them feel alienated and expect them to willingly cross the threshold..would you?
Why can't we say it like it is? Why can't we use common reference points, clear language, use good images and stills from the work itself? Why do we use weird, jargon-filled arts-speak to fill in for real language?
Who on earth says 'hinterland'? Who?
If it's unique, what makes it unique? Over-use has killed this word.
'Dialogue' Seriously?
'Positioned at the intersection…'(!!!!)                                                                                                                                                'Multiples'. Multiples?                                                                                                                                                                                          'Modes of viewing'. Ye gods.
I could go on…
There are reasons known to me…
1) As a marketer writing about work, I have sometimes been to blame for not understanding the work fully myself so I can't convey the ideas clearly. Language can be a good smoke-screen.
2) It's sometimes felt that if you use accessible language, or reference points that are broadly understood (TV, Film or popular music references for example) that you may be taking some value away from the work, or dumbing down.
3) Sometimes work is not completed at the time of writing – makes it tough to talk about it honestly.
4) You are writing about ideas that are complex and intellectual – and there may be resistance to finding a more welcoming, less serious way in to enjoying the work, because people work hard and put their reputations on the line for ideas that audiences might very publicly reject – so understandably there may be some nervousness about doing anything to de-value it.
There are probably better reasons. I'd love to know…
I feel that we're frozen with fear about the visual arts. Will I say the wrong thing and grossly undervalue or misrepresent someone? Will I ruin the painstaking work that someone has dedicated years to? If I say, I don't get it, or describe it in really straightforward terms, will everyone realise what a fool I am – will anyone come – does straightforward = dull?
In a perfect world, I'd meet the artist, and they'd tell me or show me the work. They'd invite me to tell people about their work in terms that people can understand. They wouldn't mind if I made popular references or comparisons. The work would be interpreted by people who are knowledgeable, but written without any jargon at all. It would be understood that unless we communicate honestly, openly, knowledgably, clearly and allow some irreverence, or fun or sarcasm where appropriate, we can't compel more people to experience the work first-hand. Audiences would ask why, and get answers, and not give up asking. If people have stopped asking 'why', they simply don't care any more…and if the work sits quietly in an empty space – what was the point?
So my question to you is 'Why?' and what should we do next? This isn't a rant that intends to shame or blame. I just hope you'll tell me what you think – why it happens – why it matters that art is kept mysterious by our choice of words? And if you share my horror of hinterland, what phrases or words have struck you as pointlessly obstructive – post them below and let's see if we can banish a few FOREVER! Or tell me I'm wrong…that you like what you read & I should go back to school – but tell me why?
*The references to slow+gingerness are in no way reflective of any other ginger, this description is specific to my younger-self. I only dislike Harriet Harman, no-one else.