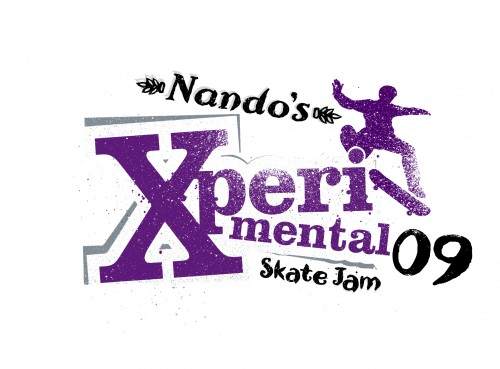 On Saturday 19th September I went along to the Nando's Xperimental Skate Jam at Leeds' The Works skatepark. Now in it's third year, the Xperimental Skate Jam had come up north for the first time and the atmosphere was electric.
I met up with Nando's own Marcel Khan at the event and asked him why the company was getting involved in skateboarding competitions and youth events. He replied that he had recently come across skateboarding through taking his children to a local skatepark and had been amazed by the camaraderie and positive attitude of skateboarders and how the sport provides a healthy outlet for youngsters to spend time with their peers.
Inspired by this Marcel took up skateboarding and decided to organise a skate jam with Nando's and a host of skateboarding sponsors. Xperimental is all about encouraging more people to skateboard and keep a positive attitude towards their activity – something Marcel proved by finding the skaters with old, worn out decks and handing over new ones.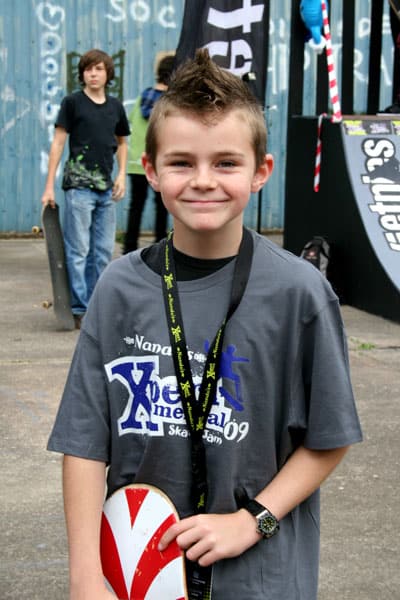 The event proved hugely popular with hundreds of skaters of all ages getting stuck in and having a skate. There were street and mini ramp competitions for under 14s and over 14s with plenty of prizes being given out – not just for the best tricks landed but also skaters with particular dedication or flair. It was all about taking part and skating with everybody else in the park. Another thing I noticed was that there were a lot of families there with mums and dads watching from the several viewing areas around the park. I spoke to some of the parents and they all thought that the Xperimental jam was a great idea and a safe environment for their children to learn how to skateboard.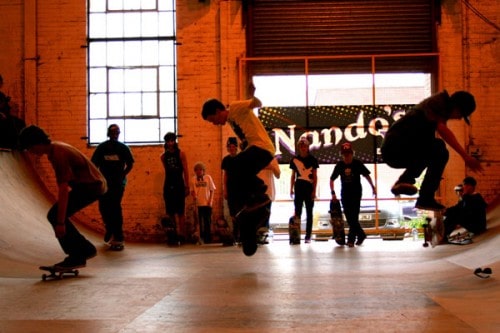 Skateboarding pros Rodney Clarke and Vaughn Baker were flying around the park showing off their skills and giving youngsters advice on how to land tricks and improve their skating. Some of the Leeds locals were there too shredding up both the mini ramp and street courses with some big tricks being landed.
Outside there was a huge graffiti wall painted by local artists, a DJ and a lot of free Nando's PERi-PERi chicken getting cooked up on the barbeque for all of the hungry skaters. I spoke to a lot of the younger people there and found that many had not visited the skatepark before and had found it to be an inspiring experience – one they all wanted to happen again!
The event proved to be a great success and as a skateboarder myself I thoroughly enjoyed it – plenty of young skateboarders went away with some sponsor goodies and most importantly the memories of the skateboarding and the drive to keep on skating. Check out the promotional video that Nando's put together – featuring a skateboarding chicken.