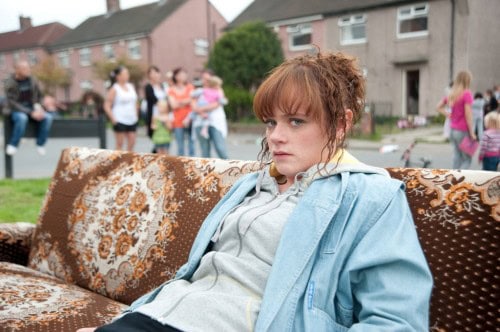 There's nothing quite like the buzz of Sheffield during Doc/Fest week. I've been living in Sheffield for over ten years now and every November, I look forward to the hustle-bustle of real-life filmmaking that lights up the city for one heady week just after the clocks have gone back. This year – the 17th in the festival's history – looks to be no exception. Over five days from 3rd–7th November, there's a dizzying total of 130 films from over 20 countries, and with strands dedicated to arts, the Middle East, music and new talent, you'd be hard-pressed to find something that doesn't delight.
While Doc/Fest is firmly on the industry calendar at home and abroad and brings around 2000 delegates to Sheffield every year, all film screenings are open to the public. The majority of films are shown at  four-screen indieplex The Showroom Cinema on Paternoster Row, handily next to Sheffield station, with some screenings breaking out to The Library Theatre and The Odeon. It goes without saying that once you know what you want to see, book your tickets pronto, and in advance if you can. Leaving it to hope on the night can end in tears, as the most popular films often sell out. As well as films, Doc/Fest packs in events, Q&As and masterclasses, so if film's your thing, don't pass on the chance to catch luminaries like Penny Woolcock (Tina Goes Shopping) and Kevin Macdonald (Touching the Void, The Last King of Scotland) in conversation.
And now for the films… I've selected a handful of works that I think show the most promise and will appeal to you as fellow culture vultures. But I implore you: have a good peruse of the vast schedule yourselves. After all, there's no accounting for taste…
Joan Rivers: A Piece of Work, by Ricki Stern/Annie Sundberg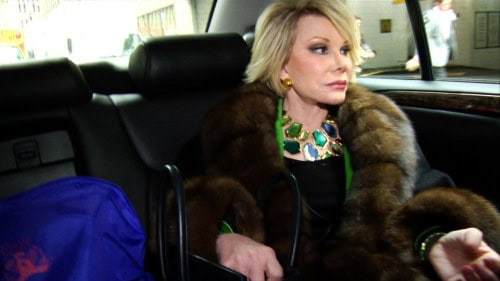 Doc/Fest have pulled off a real coup this year in securing the inimitable Joan Rivers to open the festival with the UK premiere of her comedy documentary 'A Piece of Work'. Joan will be attending all screenings of the film and is also giving an exclusive interview at the Crucible while she's in Sheffield.
Film screenings, all at The Showroom
Wednesday 3 November, 7pm, film and opening party, Showroom 3 and 4, £20
Also Wednesday 3 November, 10pm, film and introduction, Showroom 4, £10
Friday 5 November, 7pm, film and live Q&A, Showroom 4, £15
The Arbor, by Clio Barnard
There's already been a lot of chatter about this feature-length documentary about Yorkshire playwright Andrea Dunbar, and rightly so. First-time feature director Clio Barnard offers us harsh insights into the short and chequered life of the woman who gave us the play that became 80s hit film 'Rita, Sue and Bob Too'. Named after Andrea's first play, the film takes a radical approach to telling her story: actors lip-synch to real-life audio tracks of interviews with the people who survived her on the Buttershaw estate in Bradford. Not easy viewing, but a fascinating journey into the darkness of a literary life cut terribly short.
Wednesday 3 November 6:15pm and 8:45pm, Showroom 1
Thursday 4 November 6:15pm and 8:50pm, Showroom 1
Living The Budgieman Dream, by Derville Quigley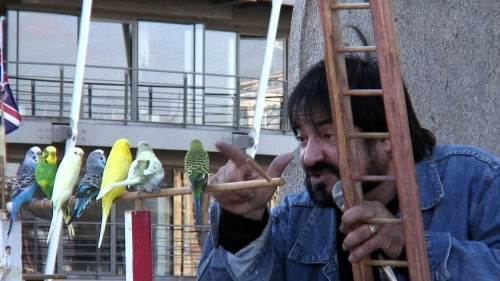 This heartwarming short documentary focuses its lens on the talent and ambitions of Don Crown, The Budgieman. Don is a stalwart of London's South Bank, where he's entertained crowds with his performing budgies and musical compositions for many years. As 2012 draws ever closer, Don and his budgies have a dream: to write a song specially for the London Olympics. You'll have to go see the film to find out how they fare.
Friday 5 November 6:30pm, Library Theatre, Surrey Street
Saturday 6 November, 6:15pm, Showroom 4
Pink Saris, by Kim Longinotto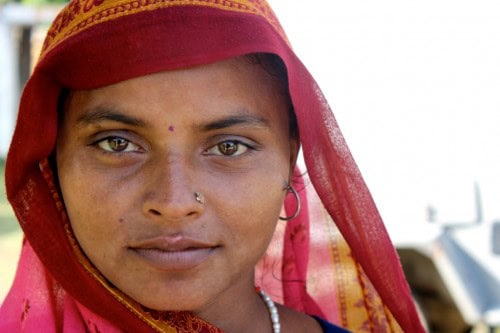 Up for this year's Special Jury award, Pink Saris is the latest documentary feature from leading documentarist Kim Longinotto. She travels to Uttar Pradesh in India to spend time with Sampat Pal, a local campaigner for women's rights. The film is about Sampat and her Gulabi Gang taking matters into their own hands to help local women stand up for themselves in the face of abuse and injustice. Doc/Fest is presenting Kim with a Sheffield Inspiration Award for her contribution to documentary-making this year, plus she'll be in conversation with her editor Ollie Huddleston as part of a special masterclass.
Friday 5 November, 9pm, Showroom 3
Sunday 7 November, 3:30pm, Showroom 4
Sunday 7 November, 1:15pm, Hubs C, £8
Get Luder, by Jonathan Carr
British architect Owen Luder has the dubious honour of being a member of the Rubble Club a few times over: for architects who see their buildings demolished in their lifetime. A brutalist visionary in the 1960s, the latest of Owen's concrete buildings to be consigned to memory is the 'Get Carter' car park in Gateshead. This short offers a portrait of the man behind so much British concrete: should be a popular screening in Sheffield's surroundings.
Friday 5 November, 9pm, Library Theatre, Surrey Street
You can book tickets for all Doc/Fest screenings and public events via the Showroom Box Office online, on 0114 275 7727,  or in person at: The Showroom, 15 Paternoster Row, Sheffield, S1 2BX.
Single tickets: £6.90/£5.50 concessions
Ten/Doc pass: £55.00/£45.00 concessions (entitles you to ten film screenings)
For more ticketing information, see http://sheffdocfest.com/view/buytickets
Sheffield Doc/Fest is moving to June as of 2011.