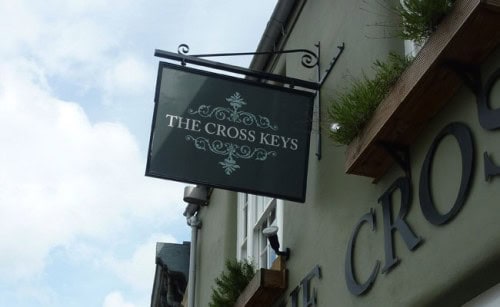 Sunday Lunch at The Cross Keys, Water Lane, Leeds. Reviewed by Gurdev Singh …
The Cross Keys is probably our favourite pub in Leeds so I will apologise up front if this review appears a tad biased. Although we visit The Cross Keys around five or six times a month on any given day it is on a Sunday that we find it a comforting sanctuary and enjoy most regularly.
We tend to start by walking "The Lad", aka Chester our old dog, along the canal and end up at the pub. This Sunday the Great British weather was behaving and the sun was out to play, the canal side is really wonderful and Leeds looks so different from this perspective, kind of comfortable in its post industrial makeover.
We sat in the courtyard at the back of the pub and enjoyed a beer/wine before moving inside for lunch. The place is wood and stone floors, the beers are true and varied, the food just great quality pub dishes nothing more or less. The team is led by Andy the Manager and is knowledgeable and very service orientated, table waiting – although you can just stand at the bar and enjoy the selection of real ales and a packet of scratchings if you prefer …
The a la carte menu changes regularly according to seasons but for us on a Sunday it has to be, beef, pork or lamb with all the trimmings. The Lad is spoilt and as a regular his bowl of water is generally served even before our drinks are! Andy is in the habit of bringing out some off cuts (which to my eye look suspiciously like prime bits of beef) for The Lad, which are eaten with absolute joy and followed by a nap under the table!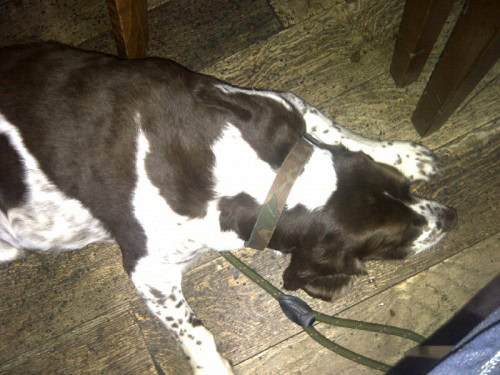 A really nice touch for Sundays is the Feasting Menu which has to be ordered 72 hours in advance and is a choice of rib beef, pork shoulder or leg of lamb brought out and carved (by yourself if you so wish) at the table. Each cut of meat serves about 5 hungry people and is served with vegetables, big Yorkshire puddings and whatever condiments you desire.
We have done the feasting menu with family and friends on cold rainy Sundays when the log fires are roaring away, it truly is the perfect Sunday.
No wonder then that the Guardian Food Magazine regularly has The Cross Keys as the runner up in their Sunday Lunch Pub competition, funny enough I never asked who is the winner.
Well worth a visit.