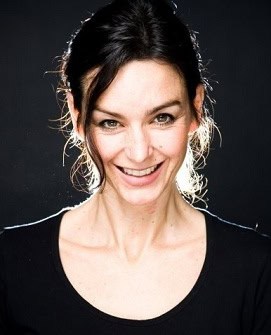 Leeds dramatist Lizi Patch is offering budding theatre critics a chance to give direct feedback on her new dark comedy I Will be Queen.
She is staging a free rehearsed reading at upstairs@carriageworks from 7pm on Wednesday 29 February followed a discussion afterwards with the director, writer and actors before continuing the debate in the bar.
"The cliff is disappearing Joe, twelve feet a year at least. This bit, this bit where we are stood, right now, this won't exist in two years time. We're standing on future air. Space."
Lizi's new work revolves round Maggie who is holed up in a caravan, on the edge of a disappearing cliff, drinking herself into oblivion. Her beloved son disappeared a year ago. Her daughter serves as an unbearable reminder of the woman she could never be. Her ex-husband very carefully collects stuff…piles and plies of it.
Maggie is determined to cease to exist before the ground beneath her feet gives way and then her son comes home.