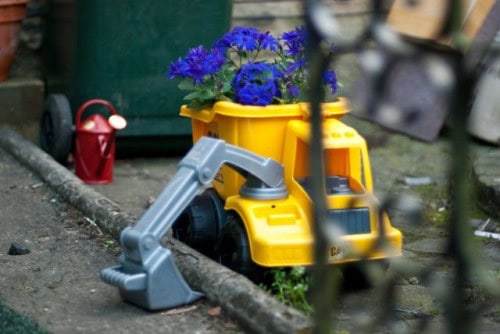 This weekend, 29-31 May Leeds is hosting its first Urban Gardening Weekend, in and around Holbeck Urban Village. Five lucky readers plus guests can get along to the launch party Thursday 28th May if they twitter us saying WONDERWOOD LAUNCH before 4pm 28th May
Spread the seeds of love: For learners, experienced or guerilla gardeners, whatever the size of your garden or whether you prefer to watch the grass grown from the comfort of your desk, a weekend of light, green-fingered exercise beckons. Get along for workshops, walks, hands-on activities, or just sit back and soak up the sun in Wonderwood
Grow your own lunch: Four free workshops on Friday 29th May between 12.30-2.30pm at  Round Foundry Media Centre will teach you how to grow your own lunch,  drop in to find out how to transform your desk with a shiny new blueberry, herb, goji berry or even a tiny banana plant – we'll help you choose the right one for your working environment. (What no cocoa plant? I want to grow my own chocolate…Ed)
Want to throw your own garden party with a difference? Wonderwood, a fantastical temporary green space at Round Foundry, opens on Friday 29th and is available until 31 August for anyone to use.  Why not have a look see at the weekend and let your imagination run riot. After you have calmed down tweet the Village Post find out if your party would terrify the health and safety officers..
Swap your mangy veg for some fresh stuff: Other events over the weekend include a free plant swap at Granary Wharf, Sat 30th 11-1pm. Bring something you have in your garden, and pick from a selection of veg, fruit and bedding plants to take home, and  experts will be giving out tips and wordly wisdom for garden initiates.
Slump on sofas whilst kids go potty: For children, there's a plant pot decorating workshop at Granary Wharf, 11am-4pm and parents can relax on a comfy sofa as Art Angels take the lead.
There's compost heaps more to enjoy, so leave the car at home, and go to Holbeck Urban Village for a green fingered roam! Check out the grown up website to be reassured this is not some social media experiment!