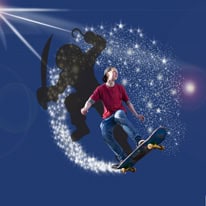 Heartbreak Productions, a celebrated touring company are looking for responsible volunteers for box office and stewarding duties for this year's fantastic season at Temple Newsam, Leeds.
The tasks for volunteers mainly include ticket tearing and checking that people don't put their portable chairs in the performance area ensuring that you get to enjoy the performances too.
Being a steward is enjoyable, you can meet the Heartbreak cast & get a free ticket for a performance of your choice. Leaflets can also be provided if you would like to spread the word to friends, family and colleagues.
To see the locations and details of performances that have taken place so far, visit the Heartbreak Productions Facebook page.
*************
Stewarding Times & Dates
*************
Peter Pan and The Lost Boys: Weds 13 – Fri 15 August
5pm, performance begins at 6.15pm
Macbeth: Weds 20 – Fri 22 August
6pm, performance begins at 7.15pm
Pride and Prejudice: Weds 27 – Fri 29 August
6pm, performance begins at 7.15pm
In addition, it is likely that we will require a steward or two for the Wednesday of each performance from approx 2pm.
If are you interested and available to steward please email kay@alacrityimprinted.co.uk to indicate the shows which you would like to steward for.
If you'd prefer to attend the performances/spread the word to anyone who might want to go, tickets are available online at www.heartbreakproductions.co.uk/database/temple-newsam-leeds and LeedsCard and BreezeCard discounts are available if you book in person at The Courtyard Shop (there's no ticket fees in the shop either).
Picnics and folding chairs are welcome  and performances go ahead in the rain – just remember to bring waterproofs/a brolly!