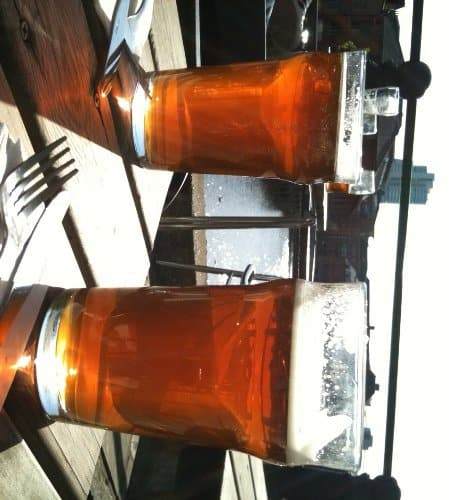 Guest blog post by Neil Walker
The quality of beer being produced in the UK has never been better, with a new wave of craft beer breweries producing exciting, flavoursome, bold beers that are leagues above your average mass produced brew. Add to this some well established breweries who continue to produce fantastic beers as they always have, and you've got one of the best beer markets in the World.
What's even more exciting is that some of the best beer being sold in the UK is being made right here in West Yorkshire.
So here's my pick of the 10 best beers West Yorkshire has to offer, in a plethora of styles and flavours, from the counties hero brewers.
1. 1872 Porter 6.5%
Elland Brewery, Elland
Cask/Bottle
This beer has become something of a modern classic in recent years, representing one of the most true-to-style Porter's on the market in the UK, with a recipe that dates from (you guessed it) 1872.
Not as heavy as a Stout, this dark Porter style beer is rich and smokey with aromas of vintage port, charcoal and coffee all backed up by a laundry list of flavours including dark chocolate, burnt caramel, toasted malt and rich bitter espresso coffee. It's particularly good when the weather outside turns cold, with the 6.5% ABV helping to warm your cockles, and was voted 'Champion Winter Beer of Britain 2010' by CAMRA.
2. Station Best Bitter 4.2%
Mallinsons, Huddersfield
Cask/Bottle
Huddersfield micro brewery Mallinsons are brew fanatics – with a dizzying array of beers available at any one time and something exciting constantly in the pipeline, they make it hard to pick a favourite. I've chosen Station as its my favourite of their permanent brews, and is the beer you are most likely to find on the bar. Don't let the words 'Best Bitter' fool you though, this is a world away from boring brown beer.
A pale golden bitter with bags of zesty citrus hop flavour and aroma, a refeshing, quenching finish and a distinctive freshness of flavour – a fantastic modern British Bitter.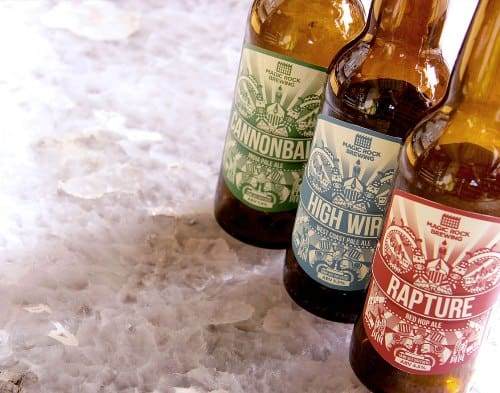 3. Rapture Red Hop Ale 4.6%
Magic Rock Brewing, Huddersfield
Cask/Bottle
This brand spanking new brewery (launched June 2011) produce hoppy, bold beers unashamedly inspired by the American Craft beer scene, where big flavours, high ABV's, and bucket loads of hops are the norm.
Magic Rock's Rapture Red Hop Ale balances aromatic, citrussy American hops on top of a biscuity malt body to create a bonafied flavourfest, as brash as the Yanks themselves.
Fans of hoppy amber ales, such as 5am Saint from BrewDog, should give this one a try.
4. Triple Chocoholic 4.8% (Stout)
Saltaire Brewery, Saltaire
Cask/Bottle
Chocolate? and Beer!?
Trust me, it works.
This rich Stout is brewed with Chocolate Malts, real chocolate pieces and even a little chocolate syrup, to create an indulgent yet surprisingly drinkable beer that delivers a triple-threat choco treat (try saying that after a few pints), with hints of coffee and smoke balancing against that body of super smooth chocolate.
It's an unsusual sounding beer that doesn't actually taste as weird as you might think, take the plunge and give it a try.
5. Black Band Porter 5.5%
Kirkstall Brewery, Leeds
Cask
This new brewery, based on Kirkstall road in Leeds, have already made quite a splash with their beers being very well recieved in some of the areas best pubs, and their Black Band Porter winning 'Beer of The Festival' at the recent Skipton Beer Festival.
A different take on 'Porter' to the Elland 1872, this beer is a little bit lighter but still has bags of flavour, making it hugely drinkable – with flavours of milk chocolate and roasted coffee, finishing clean and dry, begging you to take another sip.
6. Mary Jane 3.5% (Pale Ale)
Ilkley Brewery, Ilkley
Cask/Bottle
Ilkley Brewery have established themselves as experts in 'session strength' hoppy Pale Ales – Beers that are big on flavour but relatively low on alcohol – meaning you can have a few pints without putting too much of a wobble in your walk.
Mary Jane has become their flagship beer, a light straw coloured Pale Ale that tastes much bigger than it's ABV would suggest, with loads of citrus hop aroma and flavour coming from the use of American Amarillo hops, a slight hint of bready malt and a refreshing, citrus hop finish. A perfect session beer.
7. Diablo IPA 6%
Summer Wine Brewery, Holmfirth
Cask
India Pale Ale's, or IPA's for short, were originally brewed with high alcohol content and extreme amounts of hops (a natural preservative) to help them survive the long boat journey from England to the famously thirsty British Raj in India.
True to style, this beer tips the scales at a formiddable 6% and is absolutely jam packed full of American hops, giving it a wonderful tropical fruit aroma, flavours of grapefruit, passionfruit and orange citrus, and a satisfying and distinctive IPA bitterness. Fans of hoppy beers will love this.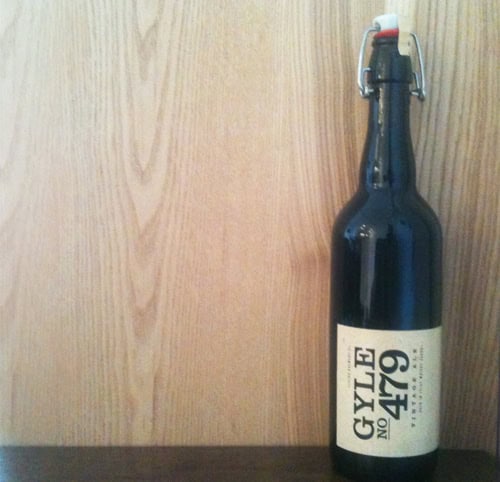 8. Gyle 479 8.9% (Oak Aged Vintage Ale)
Leeds Brewery, Leeds
Bottle
Leeds Brewery beers are a welcome site on bars throughout the county, but this a beer you might not have seen, and which marks a bold move into the bottled craft beer market.
Gyle 479, a rich mohoganny-plum hued Vintage Ale, is matured in Oak Single Malt Islay Whisky Casks giving it a unique smoky vanilla aroma and flavours of sweet sultana and cherry with a spicy, dry aftertaste.
This beer ages beautifully, so my advice is to buy a few of the impressive swing top bottles now and save them for Christmas.
9. Landlord 4.3% (Strong Pale Ale)
Timothy Taylor, Keighley
Cask/Bottle
Probably Keighley's most famous export, Timothy Taylor's Landlord is a classic for a reason, and apparently Madonna's favourite beer.
Landlord is a perfect example of why British Cask beer can truly be a thing of beauty. Perfectly balanced, subtle yet flavoursome, drinkable yet complex, it ticks all a beer drinkers boxes. Served at the right temperature (not too cold), and in good condition, it's a damn near perfect pint.
10. Citra 4.2% (Golden Ale)
Ossett Brewery, Ossett
Cask
Ossett brewery make a range of great beers which, in combination with their lively brewery owned pubs, aim to attract younger drinkers to the "Real Ale Revolution".
Named after the single hop used in it's brewing, Citra is a riot of tropical fruit aromas and pithy grapefruit flavours, all combined in a juicy, hugely drinkable Pale Ale. It's a relatively new beer thats only available in Ossett pubs at the moment, but it's so good I could see them making it a part of their permanent range. Fingers crossed.
So there you have it. Ten great beers from ten great breweries, all based in West Yorkshire.
We're a lucky lot aren't we?
Guest blogger Neil Walker also writes www.eatingisntcheating.blogspot.com A foodie beer blog about the best things in life: Craft Beer, Real Ale, Food and all things tasty.