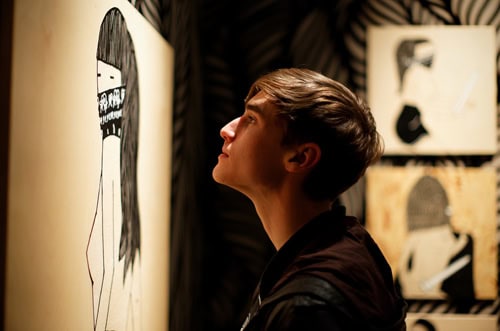 Guest blog by A Sheffield Resident
Yesterday Arts Council England announced that 16 museum services had won their bids for a share of £60m Renaissance money to be given to the nation's museums. The picture for Yorkshire was mixed as Leeds Museums and Galleries and York Museums Trust celebrated success but Museums Sheffield and Hull Museums and Galleries were left without a penny.
For Museums Sheffield this was a significant body blow. With their previous Renaissance funding –  as administered by the now disbanded MLA – coming to an end with this new funding round, a failure to secure the bid means a reduction of 30% in their overall budget. According to chief executive Nick Dodd this will mean large-scale redundancies, greatly reduced learning activity and an end to the kind of high-quality exhibitions which have put Sheffield on the map in recent years, for example their collaboration with Tate, John Martin: Painting the Apocalypse, and the fashion-fabulous Vivienne Westwood exhibition.
So why didn't Museums Sheffield make the grade? The quality of their exhibitions? It seems doubtful. High profile collaborations with the British Museum, Tate , the V&A and the Art Fund have brought world class exhibitions to Sheffield including the beautifully curated Restless Times, the breathtaking craft exhibition Out of the Ordinary and the stunning photography of Angus McBean and Robert Mapplethorpe at the Graves Gallery. Add to this the award-winning Weston Park Museum (which was thronged with families last Saturday for the opening of the latest China exhibition) and you've got a museum service which offers inspiring cultural adventures rather than municipal tat.
Simply too much competition in the region perhaps? This is the reasoning that Cluny Macpherson, head of Arts Council Yorkshire offered on BBC Look North in response to Sheffield's snub. Without doubt Yorkshire is a large county and the funding pot is limited, but surely that's precisely why the Arts Council should be directing funding to where it is really needed?  Sheffield does not have the advantage of the thriving tourist economies of Leeds and especially York, nor does it have an arts infrastructure as strong as these two places.
Most tellingly, Sheffield has not benefited from as much Arts Council investment as these other cities and this latest funding decision increases the disparity.  Taking the Arts Council's published investment in each major city via their National Portfolio Organisations, the cultural spend per head comes out at a measly £4.62 for Sheffield compared to £20.32 for Leeds. ACE have stressed the importance of 'balancing their portfolio' and yet this picture is wildly uneven. ACE's motto is 'great art for everyone' and supposedly one of their major objectives is bringing cultural riches to disadvantaged and hard to reach audiences – plenty of those in Sheffield, something of a different demographic in York.
This 30% cut in budget can only send Museums Sheffield on a downwards spiral, shrinking Sheffield's arts scene and making it a meaner, drabber place to live. It's a vote of no confidence if England's fourth biggest city can't support a decent museums service.  It has implications for Sheffield's broader cultural scene too.  You might argue that the more mainstream programming of Museums Sheffield isn't the be all and end all in a city full of smaller specialist galleries, studio spaces and artists and designers. A recent article in the Guardian shows that Sheffield's independent scene is alive and well  but it's a question of biodiversity. If Sheffield's cultural offer is slowly dismantled fewer people will want to visit, study, live and create in this city while better-resourced places like York, Manchester and Leeds, where central and local government has invested in the arts, will shine all the brighter.
Museums Sheffield have suggested ways you can help them make the case for culture in Sheffield here.
If you have an understanding of why this decision has been made, or could help gain some perspective on the matter we'd love to hear from you.