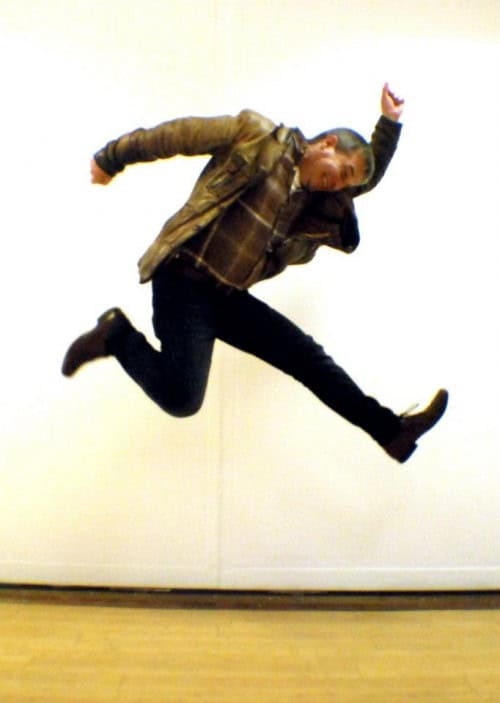 Guest blog by Iain Bloomfield …
Ok, so last week it was suggested to me that I am commissioning 'mates', or at least that there was a perception that that was what I was doing. As I, in the course of my job, distribute both public money and possibly more importantly, opportunity, that is a pretty hard thing to hear. It is, however, worth listening to (as a perception) and asking some pretty hard questions: both of myself and the premise behind the question. At a guess, as the squeeze on the public purse cuts ever deeper into actual spending, the questions about the choices we make on what to spend the money on and further questions regarding equity are likely to get ever more pressing.
I am Artistic Director of Theatre in the Mill, I am in the very fortunate position of both spending public money and making choices about how to spend it. These are not decisions I take lightly, I work from a place of passion, of belief, from a desire to leave the world a better place than I found it in some little way.
The Theatre in the Mill is concerned with finding ways to support performance makers make new, original, challenging work. We offer opportunities to play with form and content, to show new work and to participate in an on-going, ever changing 'discussion' with peers and audiences about that work.
It wasn't always thus. I inherited a fairly standard small scale touring venue, albeit one with a long and distinguished history in supporting new writing, culminating in my predecessor establishing a rather brilliant new writing festival and developing partnerships with both West Yorkshire Playhouse and the BBC Writers Room in doing so. In addition we were the early home of the 'Asian Theatre School' which morphed into Freedom Studios. It was a great venue.
However, by 2003, Bradford was into its decline. The riots of 2001 had severely knocked our collective confidence, and the creation of a 'drinking quarter' between The Alhambra and the skating rink seemed to be draining custom from the rest of the city centre and seemed (at least through these eyes) to have given rise to anti-social behaviour. In addition, Theatre in the Mill was not only 'up the hill' but hidden at the back of the University, the demographic of our student body was changing, young people were being taken to the theatre less and less on school trips – it increasingly wasn't something that was a habit. I'd also had a, fairly uncomfortable, stint being in charge of The Alhambra Studio and left that with a firm belief that things had to be done differently. That isn't a dig at Bradford Theatres, it was something I felt about the industry as a whole.
I was also, as primarily a director and creator (as opposed to writer) of new work and was therefore very alive to the fact that lots of new work is not writer driven and where was the support for that work and its development?
So, all of the above factors were live ones for me and what we have now is both a response to them and to the on going discussion with artists and audiences. The description, above, about who we are and what we do also, crucially, didn't arrive fully formed – we've been down all sorts of blind alleys and 'not-quite-rights' to get to where we are now. We have, quite literally, been making it up as we go along, testing things out, seeing what is valued and what is not, using the venue as a test bed of what exactly the possibilities of interaction between venue, artist and audience can be. I am very proud of that and of the success of our various alumni, as it were, they are, to me, an indicator that we are getting at least some of this right.
I don't think for a minute we've got it all right yet: I am more than aware that we have severe capacity 'issues' that will need resolving, that the demand from both artists and audiences for a greater sense of community/involvement/engagement is still to be properly achieved, that access to the thinking is as important as access to the product and we haven't got that right yet. However, we've got enough of it right for me to be considered 'an expert in my field', that the curation of choice has been a meaningful one.
How, on the whole, have I selected people? By talking to them: about what they are thinking, what they think theatre is and isn't or could be.
Have I always seen their work previously? No, not in all cases but I'll have heard of it and will know people who have seen it.
Am I expressing my own taste/beliefs through commissions etc? Yes, but I don't always 'like' what I commission. I just believe it should be made.
So that's where we are at, but to deal with the 'mates' issue: I tend to not socialise that much (beyond work situations) with the arts world, my friends tend to be academics, teachers and the like and I've always been like that from University onwards. I have difficulties with groups who all think the same and I believe that's helped me seek out the left field and, I hope, the ground-breakers. So far so comfortable on the immediate issue.
Until I spoke to Jon Spooner of Unlimited Theatre outside West Yorkshire Playhouse on Friday of last week about this issue. Jon said, "Well we're mates, I hope, even if we don't do Sunday lunch together".
Aaaarrrggghhhh!!!!
I had been working away from that definition, was being defensive on the basis of 'mate'/ 'not mate'.
We were standing outside talking during the Devoted and Disgruntled Roadshow (a touring discussion about the health or otherwise of British Theatre that attracted well over 150 representatives of venues, artists and audiences to the Playhouse) in the light about me having tweeted the question two days before. Further, there was a huge and very clearly articulated desire for a mutually supportive community around the making of performance at D&DR (and, further, having access to the likes of me) across the board. In short, being 'mates' was exactly what was wanted. It has since been suggested to me that if I wasn't 'mates' with people I wouldn't be doing my job properly, wouldn't be creating a supportive and open arena in which artists can give of their best, wouldn't have a knowledge of the theatre scene.
It also, isn't, I'm afraid, a level playing field in terms of talent. I'd love to be a talented sportsman but I'm not, consequently I have to accept that my chances of the Olympics are slim. I'd like, however, to think that those who DO get to make those choices are doing so rationally, meaningfully. For sport, where the outcomes are very clear – highest, fastest, furthest etc – double, triple, quadruple the complications with the arts. If one factors into the equation that all artists will take different journeys, some need only a small input from us to get out and fly, for some it will take far, far, longer, so probably need a longer relationship with us and what we can offer.
So, my bit of 'the industry' believes I should be working with 'mates' and I am operating in a field where taste/judgement/trust/gut have to be important – I haven't yet, seriously, heard an argument that this work is better served by a committee or by feeding data into one end of a computer and expecting something meaningful out the other end – what measures do we put in place to rationalise choice and ensure that people in my position stay 'honest'?
Having tweeted I was very interested at the response I got from the academic community (arts academics that is) tended to revolve around peer review, or the 'afterlife' of shows/company's (do they get picked up by other venues, tour etc) which is a kind of peer review in itself. Both are after the event. This I shall certainly do, will engage with that discussion and see where it takes us, it WILL be useful.
I think, however, it's really important for us to be clear about we can and can't do. We cannot be everything to everyone nor should we try to be. We are not a touring venue so the chances of us taking your touring show are very slim; we do not give out commissions to first time company's; we support new, original work that we believe takes further an understanding of practice; we are only interested in artists who are interested in their audiences as a positive contributor to the making of new work; we are happy to talk to artists from anywhere – our commitment is to the health of the 'conversation' – the ambition/the adventure of work made in the north not to local company's per se although we like it better that way; we only have a very limited amount of access to playtime for new company's and will give it to those who seem like they'll run furthest with it – the more of those I get to speak to the better.
We ARE, however, part of a much broader ecology in the region, so we will welcome a conversation with you and try to point you in a direction that will be useful for you. We will work harder (alongside a lot of other people) to join together all the dots so that the overall picture is clearer for you.
That clarity, is, I believe the key.
Unless we are totally honest as to what it is we DO want (and why we believe that that is important) so that people can be clear about what they can and cannot expect of us and further unless we measure our actions against what we have said we will do, we lay ourselves open to the possibility of accusations, rumour or doubt as to our motives, whatever our intentions.
Anyway, I'm coming out of this with the desire to be a whole lot more front of house and signposty. To that end I've put in place, this season and on going, 'At the Bar With Iain Bloomfield', each one will have a theme (and they'll be monthly) the first one takes place on the 22nd October and will be about how we can support black and Asian theatre-makers better. Come and bend my ear, come and let me know what we need to be talking about in future, come and just let me see your face and find out a bit more about who you are. I'll help if I can.