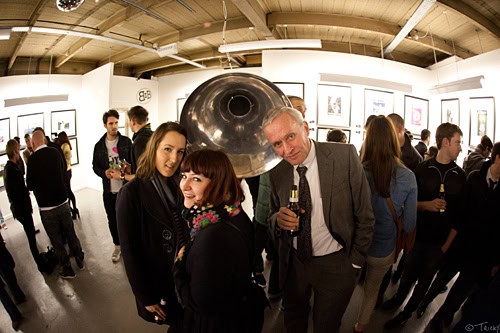 Last night saw the preview night for the new exhibition at Leeds Gallery , Excess All Areas – a collection of iconic images used for promoting the north's permier club night "Back II Basics".
It's a bit frightening to realise that Basics has been running in Leeds for over 20 years, drawing in the cream of DJs from the UK and further afield. While other well known nights commercialised and/or faded away, basics has remained independent and continued doing what it does best, very well – heck – I remember many many years ago while at University people used to study at Leeds just to be able to go.
There's been over 1000 flyers created over the years promoting the nights, each of them a mini work of art that both shock and delight in equal measure, straight from the mind of the legendary promoter Dave Beer, in collaboration with designer Nic Gundill.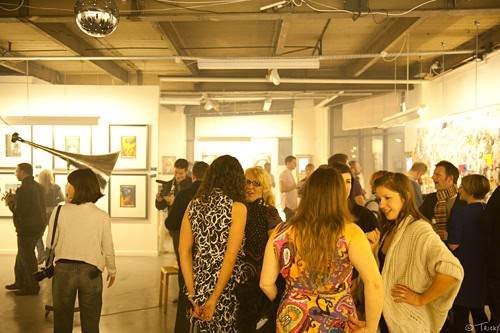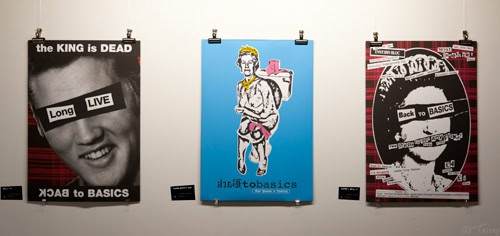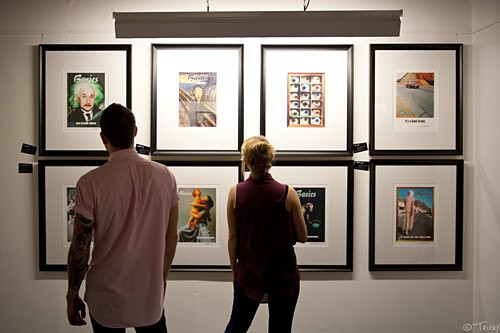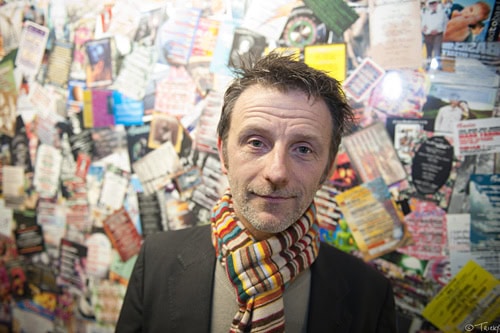 (designer, Nic Gundill)
The exhibition is well worth a visit, comprising large framed prints of some of the more iconic flyers, a large collage of the flyers used through the years, some back to basics underwear (!), and a new sound-sculpture by Paul Fryer specially created for the exhibition.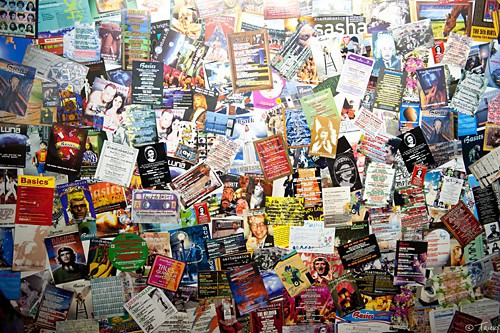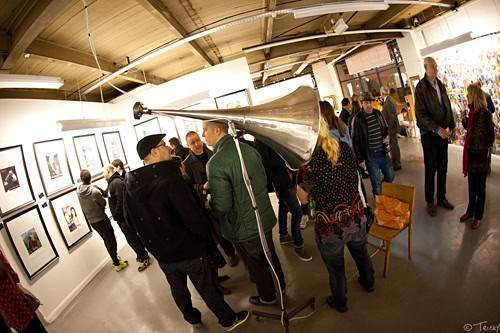 The opening party was well attended, with music and DJs to complete the Basics atmosphere.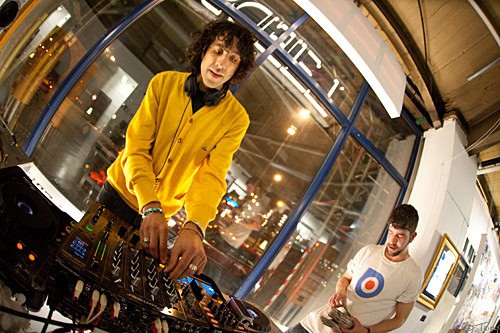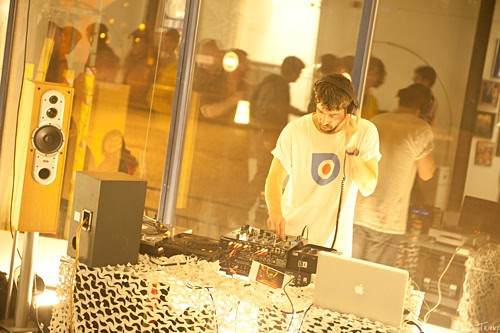 One thing that really struck me, was the way the exhibition triggered memories – people stood mesmerised and smiling at the flyer collage, often taking photos on their mobiles of particularly memorable ones!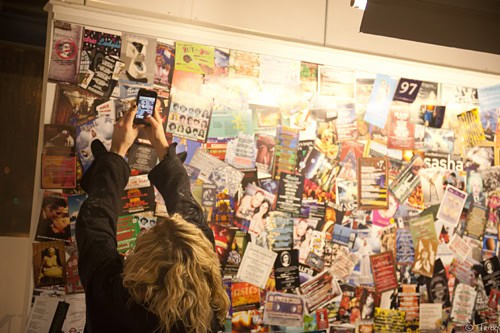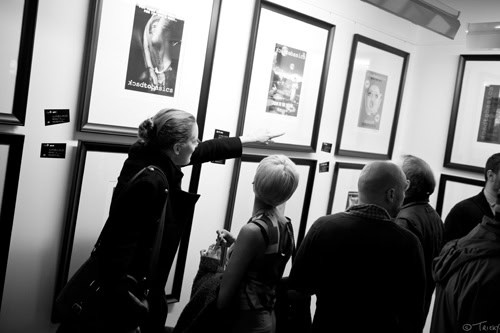 I'll leave you with a few more photos from the evening, and if you visit the exhibition, why not say what you thought of it or what was your favourite flyer in the comments below?
The exhibition runs from now until the 17th of March.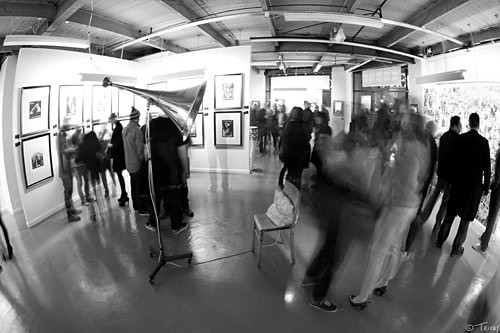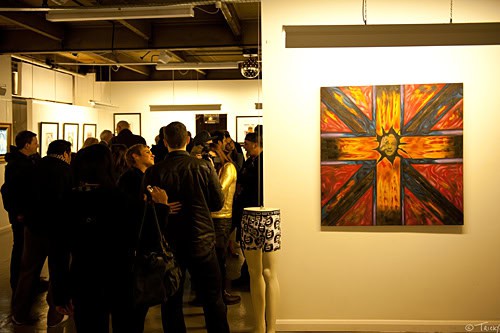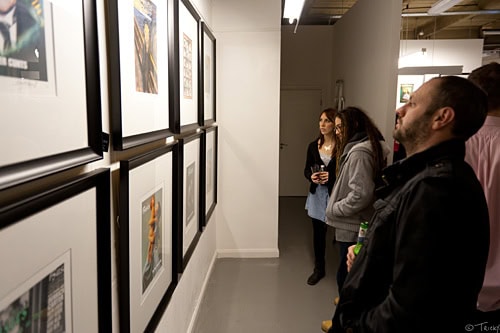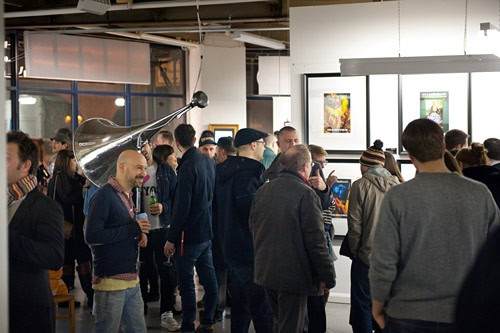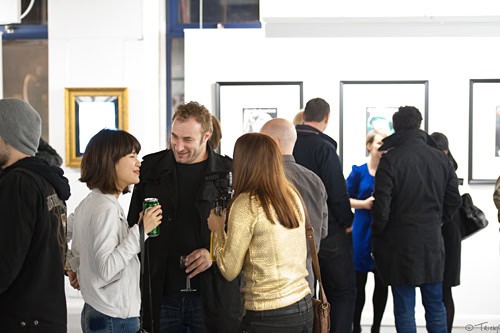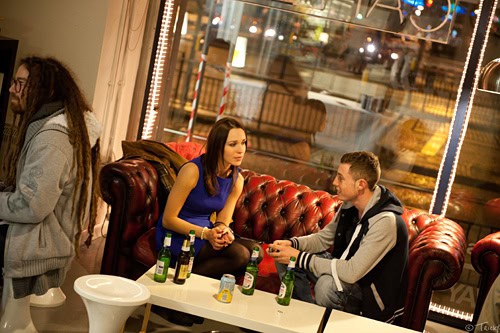 ---
When he's not busy raising orphaned Unicorns and training as a human cannon-ball, Rick Harrison ( 
@sovietuk
on twitter) is Photography Editor at The Culture Vulture, and a
Freelance Photographer
.