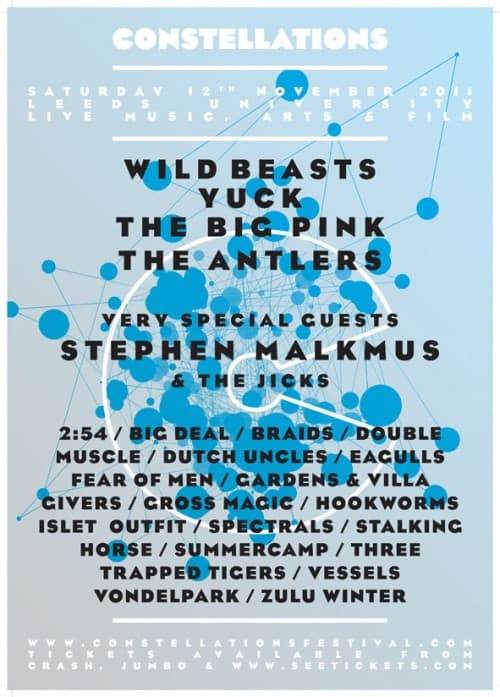 Now then who fancies winning a pair of tickets to Constellations Festival on the 12th November? Held at the University of Leeds on the 12th November. All you have to do to win is answer the question below and we'll pick based on how good your answer is. Normal T's&C's apply. Closing date 9th November.
Q: We've had some amazing bands play Constellations over the last two years but if you could create one SUPER-band from musicians that have graced the stages of Constellations who would you choose?
We'll get the ball rolling with Tim Harrington (Les Savy Fav) on vocals, Derek E. Miller (Sleigh Bells/Poison The Well) on guitar, Lisa Lobsinger (Broken Social Scene) on Keys and BV's and Johnny Rogoff (Yuck) on drums and hair. Awesome.