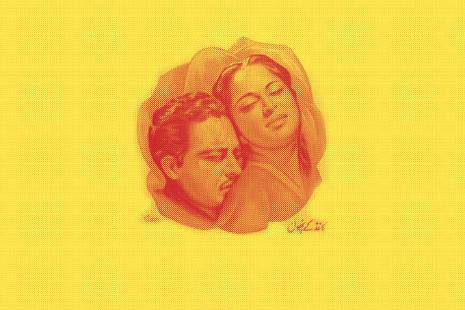 Thanks to @LeeGoater for image.
As an audience member, do you like to be part of an intimate gathering or do you prefer to be part of a big crowd?  Zoe Parker (@Zoe_Parker) talks about Cartographies of Love and couple of other shows she saw last week, and wonders how do you like your viewing? …
The first production I saw this week was Cartographies of Love: this was a script reading in it's first stages of production. We, the audience, sat in a cold lecture theatre for this viewing. The room was fairly full (about 80 people at a guess) made up of vocal, intelligent, politically engaged, diverse; mainly women ( but not all) from community, government, academia and the arts. The writer was Irna Qureshi ( @irnaqureshi) and it was made in partnership with Chol Theatre ( @choltheatre) and Theatre in the Mill. After the reading, there was an audience discussion lead by Iain Bloomfield, which was electric, raising political controversy and strong emotions. Indeed, I am fairly certain that this talk would have continued indefinitely, had someone not called time.
What I saw in this discussion was huge identification with this material: it invoked in many us our own personal stories about love, growing up and marriage. As one person pointed out, it was wonderful that people felt able to share these 'personal tales' so easily with a room full of strangers. Some of the discussion centred around whether or not this truly represented the experience of Muslim women: some audience members did not feel their stories were represented. However, I do not personally feel that the job of theatre is to represent everyone. I think the power of theatre is really in making it personal, specific experiences, particular stories and this piece did that beautifully. Other things discussed, included the powerful moments we, as an audience, would remember: the bride dolls, the young girls skipping, the bride waiting on her wedding night. For me the latter is the most memorable- perhaps it's the level of detail, the attention to nuances but this one I felt in my heart. At one point, it was suggested that there should be more of a presence from the men in this story – which was countered with a very strong case for making this work for and about women. I have to say I agree with the latter, but then again, maybe I am biased? For me personally, what I experienced was beautiful words that jumped off the page and conjured powerful images in my imagination. Not political. Not controversial. Just honest.
The second performance I saw was The reservation which is part of Ellie Harrison's Grief Series. I was rushing to get to this performance as it was straight after Cartographies, so I had to zip speedily back from Bradford. I was a little anxious when i arrived. As audiences go this was a new one for me, as I have never been to a one on one performance before. I was left alone in the space for about ten minutes – left to explore the placed objects and my own thoughts.This was followed by a conversation with one performer. I felt very safe throughout. The experience was perhaps, a little like 'rough' stones :an opportunity to explore the difficult stuff. ( More details on this show, click here.)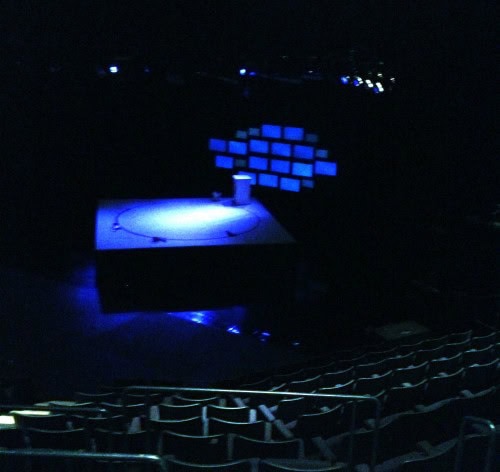 The third audience experience of the week was Beautiful Burnout, which took place at West Yorkshire Playhouse in the Quarry theatre. It is a production by Frantic Assembley written by Briony Lavery and co-directed by Scott Graham and Stephen Hogett which got awards at the Edinburgh festival and has toured, (according to a friend on facebook who says she saw it), as far as New Zealand! This was a large audience: the people spanned across the generations from the very young to much older. As I walked in the music of UnderWorld was pumping out from the sound system, filling the space with this really vibrant energy. At first glance, I saw three young lads dancing in their seats (old house moves of 'big box, little box' if you know that reference). On closer look, this was actually one teenage lad with what I assume was his mum and grandmother. This vibe did add to the anticipation and it was evident at the end, by the rapturous applause, that the audience loved this piece!( Click here for @elfinkate's  review last week. )
Zoe Parker is a choreographer and dance artist who blogs about culture, dance and wellbeing. She is one part of @yorkslifeaqua a dry land synchronised swimming team coming to a water feature near you.