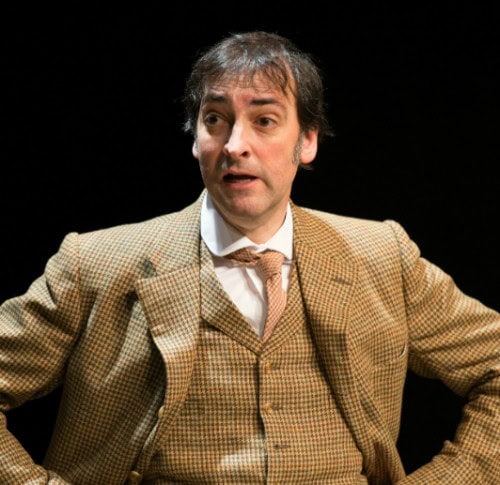 Louise Ware goes to The Grand Theatre Leeds to see Pygmalion …
Whilst we are all familiar with My Fair Lady, not everyone knows that it was based on George Bernard Shaw's Pygmalion.
Pygmalion follows the story of cockney working class Eliza Doolittle, an East End flower girl, and professor Henry Higgins, a speech professor. Higgins responds to a challenge and bets that he can turn this squawking East End girl into a West End lady who could be passed off as an aristocrat. What starts off as a simple exercise becomes a sideways look at the class system in Edwardian Britain.
Bernard Shaw wrote Pygmalion in 1912, offering a vision of a classless future. It was first performed 100 years ago this year. In the lead up to its opening rumours were rife about its scandalous content. It's easy to understand why the play is still around a century on as it is an absolute delight.
The programme reminds us that the play asks questions that were not valid questions 100 years ago. Modern audiences may be looking for the Hollywood happy ending, where pupil Eliza marries teacher Henry Higgins – but throughout his life, the writer Shaw continually objected to this romantic notion and saw feminine equality as Eliza having employment.
Alistair McGowan played Higgins alongside Rachel Barry as Eliza. Towards end of the second half of the play there is a particularly long stretch of dialogue between Eliza and Henry with no set changes, and even then there were very few people shuffling in their seats.
A highlight for me was the setting. This was my first time to the Grand theatre. It is beautiful. For anyone that has not been to the Grand yet, I recommend you go and see anything just to enjoy the theatre itself. I was lucky enough to meet the PR lady behind the grand, who exudes passion about the place and it rubbed off on me. I'll be back.