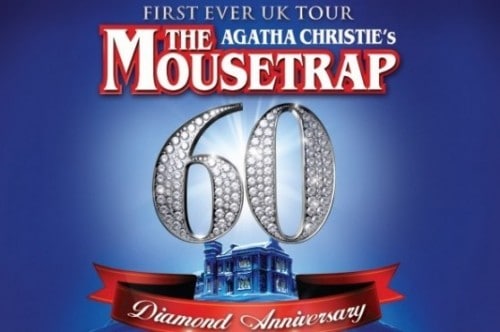 The Mousetrap has become something of a British institution in the years since it first landed on aWest End stage. Back then, writer Agatha Christie predicted it might see a run of eight months. That was in 1952, and it's still going strong.
It's stopping off in Leeds for five nights on a grand Jubilee tour of theUK. Happily, this particular Jubilee doesn't involve any soggy hours of staring at boats, but instead offers the more cosy experience of a classic murder mystery.
It would be easy to dismiss much of The Mousetrap as a little cliche, if not for the fact that it was the exemplar that spawned sixty years of followers. We're in a country house hotel, snowed off from civilisation with – but of course – a cut telephone wire.
The cast of guests might come directly from a copyright-dodging alternate version of Cluedo. We've got the slightly shady foreigner, Mr Paravancini who apparently delights in creating his own mystique. Then there's the tight-lipped, aloof and masculine Miss Casewell with her mysterious past. Christopher Wren is a flighty and flamboyant young man with obvious neuroses and a penchant for nursery rhymes. Then there's stern, disapproving retired barrister Mrs Boyle who noone seems able to please. And finally, Major Metcalfe, a typical retired British army man with requisite stiff upper lip and reserved manner.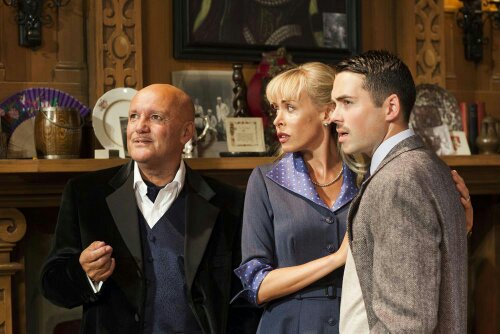 The cast is completed by the guesthouse owners, the young and inexperienced Mollie and Giles Ralston. And finally, arriving on a pair of skis to complete the lineup is Det Sgt Trotter. He brings the news that a killer is likely amongst this assembled gang, along with two victims.
To go much further into detail on the plot would be poor form. Part of the play's charm is its traditional request of audiences to keep its secrets safe. Suffice to say it's a classic Christie mystery: few escape the audience's suspicions for the full duration of the action, and there's plenty of twists and turns to keep you guessing.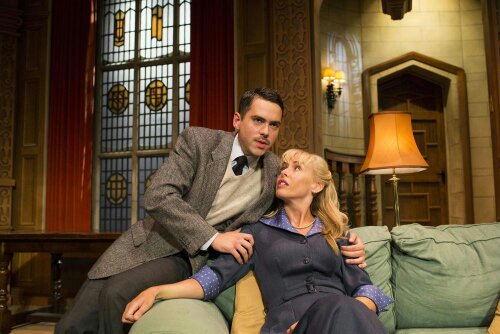 The set is excellent, and needs to be as it remains throughout. It's all oak panelling and slightly shabby furnishings, and wonderfully evocative. The little touches are spot on, from the beautifully lit outside window to the sound design which places echoing noises in other rooms of the house. I could have sworn there was even a cold breeze wafted over the audience at points when the window was opened.
Alongside the gentle period piano music as we file in and peruse our programmes during the interval and the lovely Received Pronunciation adopted by most of the cast, this all adds up to a cosy, comfortable experience. The Mousetrap doesn't really stand up to critical scrutiny in the same way as any other piece of theatre: in a funny way, it's not really the point. We leave the theatre charmed and complicit in the institution of The Mousetrap, an experience borne more of the play's stature and longevity than of anything else.