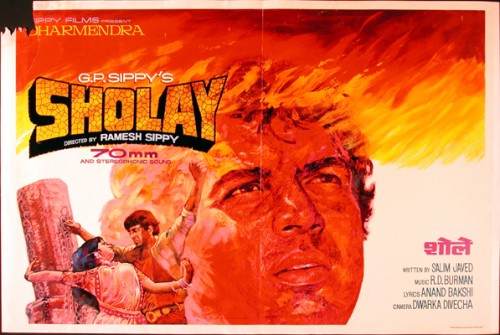 2013 marks the centenary of Bollywood, one of the most prolific film industries in the world. It was almost hundred years ago that Dadasaheb Phalke stumbled upon the screening of a Hollywood silent movie in a tent theatre. He was so captivated by the moving images that they inspired him to make India's very first feature film, Raja Harishchandra, back in 1913. And so, with the centenary celebrations just around the corner, Christmas is the perfect time to help your nearest and dearest to dip their toes into the world of Indian films.
Any die-hard Bollywood fan must have a copy of Sholay (1975, Ramesh Sippy), which is generally accepted as one of the greatest Indian films of all time. Sholay means Embers or Flames of the Sun. The cult film's brilliant script, memorable dialogue, mega star cast and technical excellence are still revered to this day. As Bollywood director, Shekhar Kapoor (he also made films like Elizabeth and Bandit Queen) famously said: "Indian film history can be divided into Sholay BC and Sholay AD. There has never been a more defining film on the Indian screen."
Sholay is also a great film for beginners of Bollywood since it needs very little cultural explanation. With a script heavily influenced by Butch Cassidy and the Sundance Kid, Sholay tells the story of ex-cons Veeru and Jai who are hired by a retired police officer to capture the notorious bandit Gabbar Singh. It's a typical Bollywood film with heroes and heroines, songs and dances, romance and comedy, as well as gut-wrenching emotions. As if this isn't reason enough to own a copy, it's worth remembering that Sholay is loooong – even by Indian standards! Since the film is almost three and a half hours of magic, any fan of Bollywood is bound to be relieved to have their own copy so they can pace their viewing!
100 Bollywood Films (BFI Screen Guides, £11.99) by Rachel Dwyer is a gem of a handbook for the more serious Bollywood beginner. Rachel Dwyer is Professor of Indian Cultures and Cinema at SOAS, which is part of the University of London. In this book, she has listed her personal selection of one hundred Indian film titles – all the great classics are here, like Mother India, Mughal-e-Azam, Shree 420, Sholay, as well as a few art house and contemporary offerings. The selection dates from the mid 1930s right up to 2001. This book is bound to quickly become the owner's bible, helping them to select their next Bollywood offering. And after each viewing, they'll no doubt turn to the book to read Professor Dwyer's interpretation, analysis and insight into why this title made it into her top hundred. This is a very easy read by the way, aimed at the beginner, full of film trivia, and will definitely aid the lucky recipient's understanding of Bollywood cinema.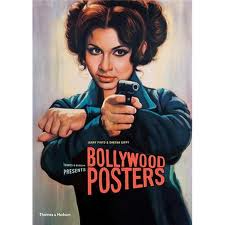 Another great book which would make a beautiful gift is Bollywood Posters by Jerry Pinto and Sheena Sippy (Thames & Hudson, £18.95). Low on text and high on colour images, this features classic and contemporary Indian cinema posters and offers a real insight into the dying art – the early ones were hand painted and highly collectable! The paperback is a little larger than A4 size and the images are highly engrossing – this would make a great coffee table book for Indian cinema beginners and enthusiasts alike.
My recommendation for world music fans would be something by the wonderful Rahat Fateh Ali Khan, surely one of the most recognisable and atmospheric vocalists from Pakistan. He's a qawwali maestro, trained by the one and only Ustad Nusrat Fateh Ali Khan (his uncle – and you can see Rahat 'under training' in the Nusrat clip, sitting to the right on his late uncle, offering backing vocals and playing the harmonium). As well as performing devotional music, Rahat is one of the most popular Bollywood playback singers. (No, the actors don't actually sing the songs because it's enough for them to have to act, dance and look good!) Rahat: The Very Best of Rahat Fateh Ali Khan features some of my favourite tracks from recent Indian films.
Irna Qureshi blogs about being British, Pakistani, Muslim and female in Bradford, against a backdrop of classic Indian films.