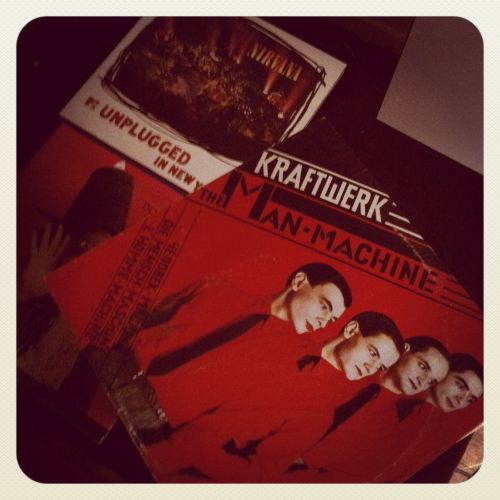 I listen to a lot of music.
The first thing I do every morning, is turn on the radio in the kitchen.  Quite often, the last thing I do at night is turn it off again.
I listen to music in the car, on my phone, when I go running. I obsessively curate iTunes.
My CDs aren't alphabetised, but I'm considering it.
The thing is, a lot of the time, I don't really listen to that music, not properly.
It's just in the background, just company for other things. It feels odd when it isn't there, but it isn't often the absolute centre of attention. I certainly don't listen to albums as whole bodies of work that often.
We've got technology to blame for that. Yes, its liberated our music and made it more accessible and portable, but we've got the chance to mash it around too easily now, to the point where the concept of an 'album' seems archaic in the face of today's dynamically generated playlist.
At least back in the day, pulling a mixtape together on a C90 needed quite some time, thought and dexterity with the play and record buttons.
The Shipley Record Club seeks to reconnect people with their albums, or more specifically, their vinyl records.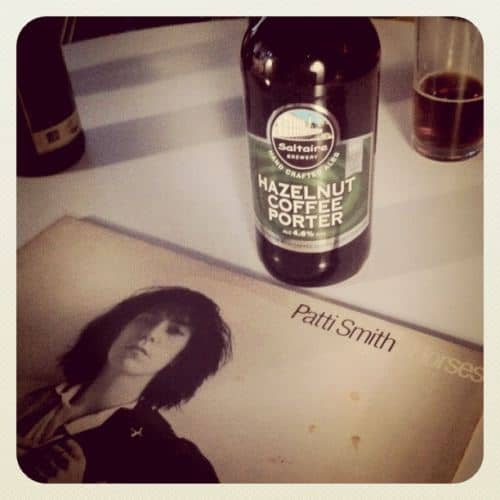 It's a simple concept, and a direct response to the lost art of sitting around listening to music.
The rules are few and straightforward:
vinyl only
three records played in full, end to end, side A, then side B, scratches and all, just as the artist intended
as many 7 and 12 inches as time allows
no wrongs, no rights, a chance to listen and enjoy
The idea is that people might either discover something new, or hear something familiar in a different way. There's no stuffiness about it, no over-reverence or comedy muso-geekery, just a bunch of people who love music, want to listen to it, share it and talk about it.
It works.
I'd managed to somehow avoid Captain Beefheart's entire back catalogue until the first Record Club, and I'd never heard Patti Smith's Horses in its entirety, either. On Saturday, I experienced one of my favourite records as if for the first time.
I've heard Nirvana's Nevermind thousands of times. I know every track, every note of that album, every shift in Kurt's screaming guitar and every thud of Dave's piledriving drums, but on vinyl, with other people, I heard a new side to it, heard it differently in a way that I never expected I would.
There was a ferocity that I'd forgotten about, a balance, power and journey that's only revealed on listening to it from beginning to end. Somebody said that it just keeps on going and going, and he was right. Mammoth track after mammoth track. Absolutely no slack on the entire record.  It bleeds with rage, with anger.
It floored me when I first heard it in a way that no other record ever has and I remembered that feeling last Saturday, that feeling of discovery two decades ago, that feeling that here was something new, something that was a genuine masterpiece, at least to me, anyway.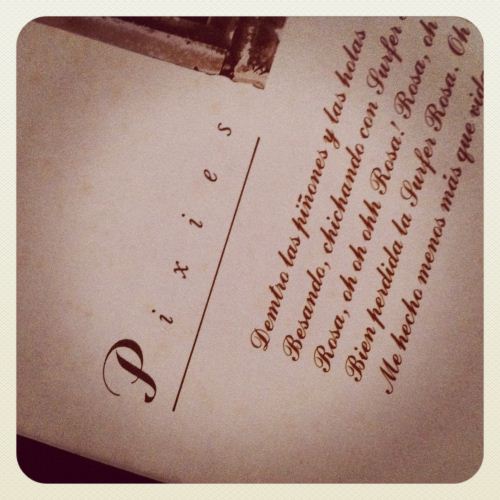 Everybody has stories like this, of being picked up and changed by a record, and many of them were re-told the other night. Stories about being gifted Gong records by weird flatmates who they suspected hated them, about breaking open long forgotten boxes of vinyl in dusty attics and garages and rediscovering the lost treasures of youth, of realising that they owned four different versions of the Pixies superb Surfer Rosa.
That's not such a bad thing, really. I don't think you can ever have enough Pixies.
These things might just be pieces of vinyl, CDs, strings of bits and bytes on an iPod, but they're more than that. They're soundtracks to people's lives.
It's events like The Record Club that help people remember that.
The Record Club is held on the last Saturday of every month, at The Kirkgate Centre on Kirkgate in Shipley. There's a licensed bar that (obviously) stocks beer from Saltaire Brewery, and a good bunch of people to drink it with.
The next event is on October 29th.
(All photos courtesy of Daz Marshall of Do Creative, one of the Record Club supremos).
@therecordclub
Richard Ramsden is currently quite taken with the new Fruit Bats album, but wrote all of this listening to the Tindersticks, and is consequently a bit depressed. He sometimes takes photos and posts them at Saltaire Photos, and more often cooks stuff and writes about it at them apples.