If my diary is anything to go by, it's going to be a busy couple of months. It's entirely self-inflicted though; there just seem to be a lot of inspiring exhibitions, festivals and performances that I don't want to miss. Best of all, most of them are happening right here in Bradford. And just in case you needed proof of the city's burgeoning arts and cultural scene, here are my recommendations for must-see events between now and November 2013.
THEATRE
In the last couple of years, I've seen more and more live performances in settings inspired by the theme of the work rather than conventional theatre spaces. Doing away with the 'stage' dismantles the divide between audience and performance and creates an experience which feels immersive, interactive and intimate. For instance, Freedom Studios' CITY OF DREAMS (see pic above by Tim Smith) which I saw in 2010, was based on the lives of former textile mill workers and set inside the expanse of Manningham's Drummonds Mill. Earlier this year, I saw Common Wealth Theatre's OUR GLASS HOUSE, a piece about domestic abuse based on real testimony, which was performed inside a house on a Bradford estate (see pic below by Adam Ryzman). It was without doubt the most memorable show I've seen all year.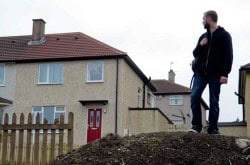 Naturally then, I have high hopes for Common Wealth Theatre's latest offering, not least because of its ground-breaking theme. Based on interviews with female Muslim boxers, the new site-specific show explores what it's like to be young, female and Muslim in sport in Britain today. The work is still in its early stages, but I'm nevertheless excited about the research and development showing of the 'BOXING PLAY' (there's not even a working title yet!). It takes place in a boxing ring of course and you can see it on Friday 11th October at Huggy's Gym in Bradford.
I've only recently discovered the Holbeck Underground Ballroom (The HUB), tucked amid the railway arches in Holbeck, South Leeds, and home to Slung Low. I've only been a few times but going there always feels like an event. On one occasion, the artistic director, Alan Lane, was passing round a big tin of Quality Street. On another occasion, there were thick slices of fruit cake on offer with freshly brewed tea. They're small gestures but they make you feel oh so welcome! I also love Slung Low's "pay what you decide" policy, whereby for most of their shows, you reserve tickets in advance but pay the amount you think is appropriate AFTER you see the show; a bold move indeed during these difficult times.
I've actually just reserved tickets on the "pay what you decide" basis for TRANSLUNAR PARADISE, which comes to the HUB on Wednesday 13th November. And if the reviews are anything to go by, then it's going to be an emotional journey. After his wife passes away, William escapes to a paradise of fantasy and past memories, a place far from the reality of his grief. Returning from beyond the grave, Rose revisits her widowed companion to perform one last act of love: to help him let go. Translunar Paradise received critical acclaim at the Edinburgh Festival Fringe in 2011 and 2012, where it played to sell-out crowds. I've already been advised to have tissues at the ready!
There are some great performances lined up at Bradford's Theatre in the Mill although three in particular immediately caught my eye; stories devised by South Asian writers that explore race, religious and cultural tensions, very much part and parcel of the migration experience yet all too often overlooked by mainstream British theatre.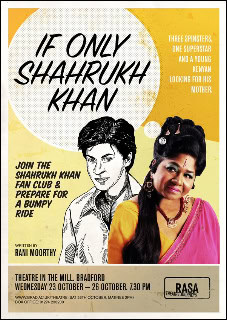 The first of these is Rasa Theatre's newest work IF ONLY SHAHRUKH KHAN which premieres in Bradford before touring in Manchester and London. I'm particularly excited by it because the story touches on one of my favourite obsessions – Bollywood! IF ONLY SHAHRUKH KHAN tells the story of three spinsters residing at Serene Cottage. Leading separate lives, they come together in the communal lounge once a week for their King of Bollywood fan club meetings. The women's separate lives are turned upside down by the arrival of a young East African man looking for his biological mother. If Only Shahrukh Khan not only pays tribute to Bollywood's most bankable star, the play also reveals gendered aspects of the immigrant experience, which has become a Rasa trademark. You can catch If Only Shahrukh Khan at Bradford's Theatre in the Mill from Wednesday 23rd until Saturday 26th October.
I'm really looking forward to PEACOCKS, a new play loosely based on Shakespeare's Othello which runs at Theatre in the Mill from Friday 27th to Saturday 28th September. Written by Shazia Ashraf, Peacocks uses historical figures from Mughal India whilst being set in modern-day Bradford and explores ideas of social acceptance.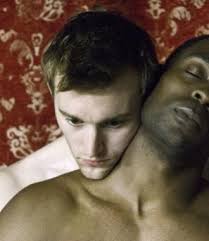 Nick Ahad is the Yorkshire Posts' arts critic and presenter on BBC Radio Leeds who also writes for theatre. I was lucky enough to see an earlier version of his forthcoming play, WHERE YOU FROM: A MUSLAMIC LOVE STORY last year and I can't wait to see how it's developed when it comes to Theatre in the Mill from Thursday 7th until Saturday 9th November. It's a hard hitting tale of race and prejudice set in contemporary Britain which centres on a Muslim man caught between his faith and his love for another man.
In case you still haven't discovered Theatre in the Mill, it's the place to go to in Bradford for contemporary theatre. You'll see work, often in development, which performance artists are passionate about making, alongside critical discussion with artists and audiences about the work in development. The entrance to Theatre in the Mill is directly opposite the fabric mecca that is Bombay Stores, there's plenty of free parking on Shearbridge Road and you've got the Punjab Sweet House (try their samosa chaat!) less than 7 minutes' walk away on Listerhills Road. There's a brilliant little bar inside and they even stock that chocolate-coated marshmallow wonder, the Tunnocks tea cake. So there's really no excuse not to be there!
FILM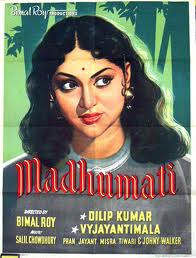 Since 2013 marks the centenary of Indian cinema, this really is the year to dip your toe into the world of Bollywood, especially in a place like Bradford, the world's first UNESCO City of Film. I'm eagerly awaiting the launch of BEYOND THE MANGO, which will build on the legacy of the city's successful BITE THE MANGO world film festival which bit the dust a few years ago. Resurrected by some of the original team members behind Bite the Mango, the new festival is brilliant news for Bradford. It will revisit the themes of its predecessor and as it develops, hopes to incorporate literature, theatre, music and other art forms. Pakistani actress Samina Peerzada, director Mahesh Bhatt and Bollywood actor Anupam Kher are expected to attend Beyond the Mango festival which runs from Friday 1st till Saturday 9th November.
Kala Sangam have a real coup on their hands with a visit from Indian dance legend and screen goddess VYJAYANTHIMALA on Saturday 19th October at St. George's Hall as part of a glittering cultural evening to celebrate Kala Sangam's 20th anniversary. To mark the visit, there's also a screening of MADHUMATI in which Vyjayanthimala starred opposite the iconic Dilip Kumar. Directed by Bimal Roy, the 1958 classic spawned several hit songs many of which are still popular today. The film screening takes place on Saturday 28th September at the Kala Sangam Arts Centre.
Another film screening already in my diary is LESSONS FROM GULAM. The film, made by ethnomusicologist John Baily in the mid 1980s, features qawwali singer Gulam Musa and examines the contrasts between music education in schools and informal approaches within Bradford's Muslim community. Not only is this a free event, it includes a Q&A as well as a performance by Ustad John Baily. The event will be held at Delius Arts and Cultural Centre on Tuesday 24th September, as part of Rekon, a festival featuring a series of pioneering music, art and film events across Bradford and Leeds.
EXHIBITIONS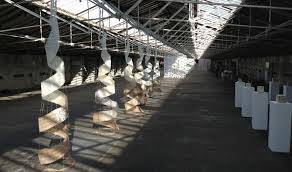 I rarely need an excuse to visit Salt's Mill so it's no surprise that the aptly titled CLOTH AND MEMORY 2 exhibition is already on my list of things to do. The exhibition, which runs until Sunday 3rd November, features the work of 23 UK and international artists, all of whom were invited to visit the historic mill and respond in particular to the original Spinning Room. Nicknamed The Lobby and measuring 168m x 16m, when first built it was thought to be the largest industrial room in the world. The added appeal for me is that The Lobby isn't normally open to the public and still retains the marks and smells of its original use.
Another one to watch is the CHANGING BRADFORD exhibition at Impressions Gallery which opens on Saturday 28th September until Saturday 2nd November. A collaboration between Impressions Gallery and COEMO, this is a great example of a grassroots intergenerational project emerging from the heart of Bradford's South Asian community. Changing Bradford is being curated by members of Manningham Youth Project as well as Impressions Gallery's own young people's group. Based on 21 interviews collected by the young people, the exhibition and accompanying book explore how South Asian culture, business, religion and arts have shaped the city of Bradford since the 1950s.
EVENTS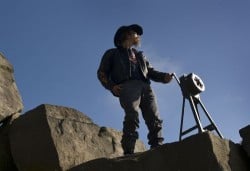 There's a great programme of events coming up at City Park too. The POSITIVE BRADFORD celebration on Saturday 28th September is already in my diary, as is A MIRRORED POOL OF THOUGHT, a state-of-the-art video projection by artist duo ADEPT. The projection, which runs from Wednesday 9th to Sunday 13th October (from dusk until 11pm or so) will transform the Mirror Pool into a wonderland with light and water.
Remember the REFLECTIONS FESTIVAL which was due to take place in City Park in March this year but was postponed due to snow? The good news is that the festival, with much of the original line-up, will now be gracing City Park on Saturday 19th October. I'm particularly looking forward to seeing spoken word and graffiti artist Mohammed Ali, aka AEROSOL ARABIC at work. JEZ COLBORNE'S IRRESISTIBLE, a live performance combining music, theatre and sirens (you can read more about his siren obsession here!) is bound to be another highlight. The show has previously been performed in the quarry at Cow and Calf in Ilkley, outside the National Theatre on London's South Bank as well as several Swiss Festivals.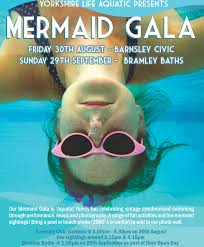 I'm ashamed to admit I still haven't been to Bramley Baths, Leeds' last Edwardian bath-house. Built in 1904 into the shell of a working foundry complete with Russian steam room, the facility has been run as a community enterprise since January 2013. I'll be there with the family for the MERMAID GALA which forms part of Bramley Baths' Open Day on Sunday 29th September. Developed by choreographer Zoe Parker and actress/ex-synchronised swimmer Lucy Meredith, the Mermaid Gala will feature vintage style synchronised swimming originally popularised by Hollywood mermaid Esther Williams. There's also an exhibition of Lizzy Coombes' photographs featuring underwater shots of the mermaids at work. This will be complimented by a sound installation of people talking about their memories of using Bramley Baths during the 1940s. It should be a brilliant family afternoon.
You can also join the mermaids for a synchro hoop session at BISH BASH BOSH, on Friday, 4th October at the annual extravaganza that is LIGHT NIGHT LEEDS.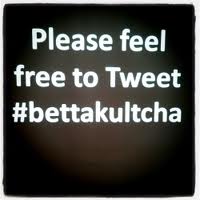 And finally, let me tell you about the movement that is BETTAKULTCHA. Run by marketing director Richard Michie and caricature artist Ivor Tymchak, the event is part comedy night and part spoken word, with the audience being entertained by volunteer speakers sharing their quirky passions. The catch, not to mention the fun, is in the highly regimented format. Each speaker must cram his topic into exactly five minutes, using exactly 20 slides which change automatically every 15 seconds. And while the speakers are trying to be entertaining, you'll find audience members glued to their phones live-tweeting their reactions.
I've watched presentations on everything from what it means to be a Northerner, to being vertically challenged, to battling breast cancer, and even one man's personal story of falling in love. Sadly I missed last week's event and it felt like a double blow to read the reaction to some intriguing presentations on my Twitter feed without actually being at the event to enjoy them! The next Bettakultcha takes place on Monday 4th November at Brudenell Social Club in Leeds. You'd do well to book early though because the events are usually sell out.
Irna Qureshi blogs about being British, Pakistani, Muslim and female in Bradford.