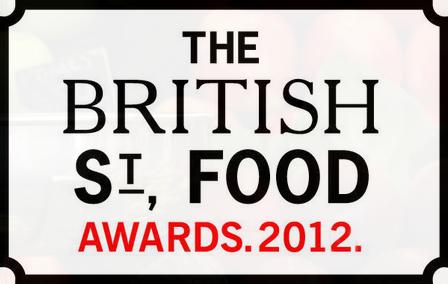 Guest blog by the lovely
Manjit
who was first interviewed
here in 2010
The awards take place September 14th 15th and are the central happening at Fifteen St. A weekend long party celebrating the 10th anniversary of Jamie Oliver's restaurant.
The awards will mark two years since I set up Manjit's Kitchen from my home kitchen – delivering dishes across Leeds every weekend. I have worked my Sari's off and to receive this national recognition is a dream come true.
But I am not going to London to make up the numbers – there are some exceptional street traders lining up along side me but I hope to bring awards back to Yorkshire (Olympic fever has got me!!)
Announcing this news here on the Culture Vulture blog is fitting as the blog has been a key tool in spreading the word about what I am doing across Leeds and beyond
I will be taking my Number 1 Chaat Station Street Cart to London and shaking Bhel Puri Cones and I am busy creating a new dish specially created for the awards – Chickpea & Potato Bunny Chow.
As my trump card for the judges, I will be running a mini "STIR IT UP" outside Jamie Oliver's gaff. STIR IT UP is a night we run in Leeds mixing Vintage Jamaican Music & Indian Streetfood. I will be taking a mini vintage Sound System fitted into the back of the cart and the tunes will call out as my food is prepped and served.
Saturday 18th August is the next STIR IT UP in Leeds. I will be making some of the dishes I will be taking to London. This will be a dress rehearsal for London. So please come and support if you can.
A massive thank-you to the people of Leeds who have supported Manjit's Kitchen over the last two years. I don't think I could have got this business off the ground anywhere else.
Manjit's Kitchen is heading to London for the British Street Food Awards 2012. From over 3000 traders, I have made it to the final fifteen.