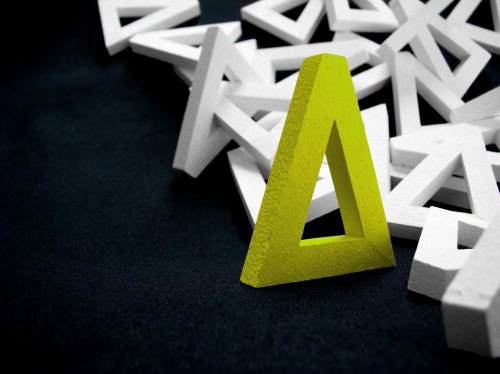 The Northern Art Prize 2009 has today announced a short-list of four artists, three of whom work in collaboration, and whose work represents a growing movement towards art that is participatory, social, or driven by collective thinking. The shortlist can be seen to represent an ongoing shift towards social and participatory forms of art, where the artist is sometimes originator of an idea that may only be fully realised by others. As witnessed with Anthony Gormley's One & Other, the public have become central to art work in new and evolving ways, often beyond the artist's control. Has the loneliness of the artist's studio persuaded our artistic talent to get closer to other people, or are artists simply more sociable and less ego-led in the North?
From Yorkshire to Tyneside, Liverpool to Middlesbrough and all points in between, the hunt to celebrate the best contemporary artist in the North, has been whittled down to:

Pavel Bϋchler, Manchester
Pavel Büchler is a Czech-born UK artist, lecturer and writer, who describes his work as 'making nothing happen'. Büchler works in a variety of media, often placing sound art within a wider installation. He works in a variety of media and often uses redundant audiovisual technology. Recent solo exhibitions include L'imitation at Tanja Leighton Gallery, Berlin (2009), Max Wigram, London (2009) and Small Sculptures at Street Level, Glasgow (2009).

Nick Crowe and Ian Rawlinson, Old Trafford
Working together, Nick Crowe and Ian Rawlinson's work is often playful and inspired by Manchester. In Explaining Urbanism to Wild Animals (2005), the artists sought to warn wildlife about the threat of the encroaching city by broadcasting the sound of building sites to the ponds, fields and copses of the Cheshire greenbelt. At 25 Metres (2007), they created a firework display in FACT's main gallery, illustrating the wildness and celebration of a public display, confined inside a cultural space.
Rachel Goodyear, Manchester
Rachel Goodyear's drawings employ the unusual and the everyday. Often emotionless, her subjects are captured behaving naturally, within an unexpected context. Her UK exhibitions include: 'they never run, only call', Solo Exhibition, The International 3, Manchester (2009), 'the converging ends were misaligned', Solo Exhibition, Houldsworth Gallery, London (2009), and 'The Drawing Room', Tate Liverpool, Liverpool Biennial (2008). Rachel has also published a book of drawings, 'Cats, Cold, Hunger and the Hostility of Birds' (Aye-Aye Books/2007).

Matt Stokes, Newcastle/Gateshead
Matt Stokes' practice focuses on musical sub-cultures and his interest in how events contribute to collective social experiences. Recent works include The Gainsborough Packet, a pseudo-period folk music video inspired by a letter written in 1828 by Newcastle resident, John Burdikin, and these are the days, a two-channel film and installation that explored the legacy and actuality of punk as a widespread subculture in Austin, Texas.
Pippa Hale, Director of the Northern Art Prize said: "Though there is evidence that many artists continue to work and create alone, the Northern Art Prize short list illustrates a growing trend to look beyond the solitude of the artist's studio and work with other artists and the public, placing a collaborative, participatory process at the heart of the picture, that is often interested in a social or historical context and in which the artist may have a limited control over the outcome. There is still evidence in this short-list that traditional media has a place, but its subject matter will make audiences think twice."
The short-list was whittled down by judges Patricia Bickers (editor, Art Monthly), Richard Deacon (artist), Paul Hobson (director, Contemporary Art Society), Peter Murray (director, Yorkshire Sculpture Park) and Tanja Pirsig-Marshall (curator of exhibitions, Leeds Art Gallery). They commented: "Short-listing from the list of 23 artists whose work has been put forward by those leading the way in the North, was very tough. We'd like to thank all of the artists, and those who nominated them for proving beyond doubt, that there is a need to showcase talent outside the Capital".
Since 2007, the Northern Art Prize has captured northern talent on canvas, paper, film, video, in sound, sculptural forms and found objects. Previous winners include Nina Pope & Karen Guthrie (2008) and Paul Rooney (2009). An exhibition displaying the shortlisted work will be open to the public at Leeds Art Gallery from 27 November 2009 – 21 February 2010. The winner will be announced on 21 January 2010.
The prize money has, for the third year, been donated by Logistik and Arup. Logistik originally founded the Northern Art Prize in 2007 in partnership with Leeds City Council. The sponsors are joined for the first time this year by Leeds Metropolitan University.