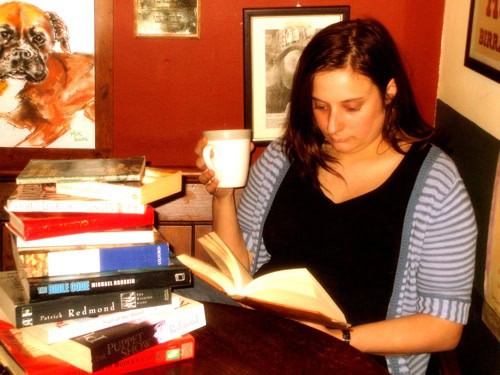 Did you know that a cool 1 million best-selling books are being given away free this Saturday as part of the first ever World Book Night?   In case you've missed the publicity bombardment from the BBC and bookshops up and down the country, the Book Night is a massive national celebration of adult reading, with 20,000 volunteers dishing out free copies to friends, relations, random passers by…
Here in Leeds, The Travelling Suitcase Library, a free book swap service run in Leeds and the surrounding areas by Jess Haigh (now a BettaKultcha legend), will be giving out 40 copies of "Stuart: A Life Backwards" by Alexander Masters, in Arcadia Ale and Wine Bar in Headingley on Saturday 5 March from 7pm.
Other book-givers will also be attending the event, giving out copies of modern classics such as "Love in the Time of Cholora" by Gabriel Garcia Marquez.
The mass giveaway glitz of World Book Night is not without controversy of course, given the parlous state of independent publishing and bookselling up and down the country.  The Guardian suggests we need a Local Bookshop Year.  Meanwhile author Nicola Morgan suggests that we each buy a book from a bookshop and give it away in the spirit of World Book Night.  Wherever you stand in the debate, World Book Night is making me think about how much pleasure I get from browsing in a bookshop, how much I miss popping into Borders after work and whether I should make a pledge to forgoe the convenience of Amazon this year in favour of the High Street…