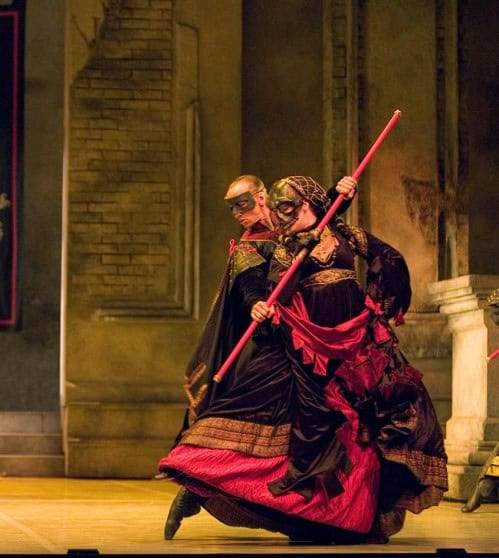 Northern Ballet Theatre returns to its Manchester roots to celebrate its 40th anniversary with Romeo and Juliet plus the best night sleep ever (pillow menu anyone?) Wednesday 27th May – Closing date 15th May. Click here to win

For regular readers it will come as no surprise that we are cock-a-hoop about a swish new art hotel coming to Leeds. If it is anything as sexy as its Manchester cousin which boasts The White Company toiletries, and Apple iMacs amongst its charms, then we are going to be spoiled rotten.
Also, thanks to their light-filled, clean air conference rooms you may never nod off in a seminar again!
We like City Inn for all these reasons, and because they are our sponsors this month (hey, we're always honest with you!). But they've also got something rather special on offer for you too – one lucky reader (plus guest) can win dinner, bed and breakfast on Wednesday 27th May.
Furthermore you get to enjoy Northern Ballet's Romeo and Juliet, on press night, which means you get a double exclusive of mingling and supping pre performance goodies in illustrious company. Why can't we win this one?
As part of their 40th Anniversary celebrations Northern Ballet Theatre will perform an old favourite, Romeo & Juliet, at the Manchester Opera House, from Wednesday 27th to Saturday 30th May. So if you can't make the 27th but would like to go anyway, do book tickets soon before they sell out, available online or call 0844 847 2277
The winner can even enjoy the virtual services from girl about town Manchester is Ace Just email or twitter her to get the low down on best shops, cafes, stuff to do etc.
Image Credit:
R&J1: Victoria Sibson as Lady Capulet and Darren Goldsmith as Tybalt in Northern Ballet Theatre's Romeo & Juliet.
Photography: Merlin Hendy