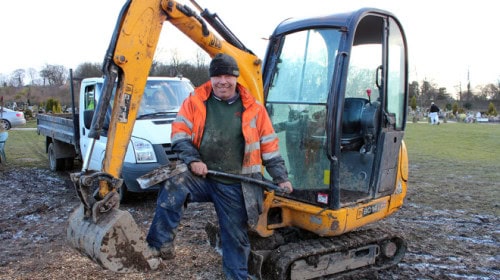 Didn't Bradford look great on TV last night? The Muslims appeared to be a jolly, peace loving bunch. Despite their beards, hijabs and billowing ethnic costumes, they barely spent any time lining up in rows to prostrate towards Mecca. There were no riots, not a single mention of Islamic fundamentalism or EDL marching into town. There wasn't even an arranged marriage.
Judging by the way my Twitter feed exploded, I'd say the people of my home town were last night breathing a sigh of relief as they watched episode 1 of the BBC2 documentary, Bradford: City of Dreams. This was a programme not built on Bradford bashing. Life is not all doom and gloom in Bradford, it would seem. Despite Bradford's economic and social problems, it is still a land of opportunity for economic migrants with a willingness to graft. The entrepreneurial spirit is alive and well and multiculturalism appears to be working.
Bradford has been much maligned by the media in recent years. So it was refreshing to see compelling stories and great Bradford characters, peppered with plenty of Yorkshire grit and "ee by gums". There's Nav, a second generation British Pakistani, with a workshop full of super-cars waiting to be blinged up. Despite his Lamborghini owning clientele, Nav still lives at home, holds his family and faith dear, and remembers to treat his mum on Mother's Day. There's business savvy Rajan, born to an Indian father and English mother, running multiple businesses in Bradford and trying to export fish and chips to India. We meet Graham (pictured), an Englishman and builder of choice for Bradford's Pakistani community, helping to cost-effectively convert derelict pubs into madrassas for Quranic lessons. His ability to negotiate the price in Urdu endears him all the more to his Muslim clientele. The most touching scenes of the programme showed Graham dropping everything to prepare graves for Muslim burial – his other job of 17 years – since he understands that Muslims must bury their deceased as quickly as possible. As Graham's story revealed in abundance, sometimes it can take little more than empathy to build connections between communities.
Watch Episode 2 of Bradford: City of Dreams on Thursday May 16, 8-9pm on BBC2
Irna Qureshi is an anthropologist and writer on British Asian culture. She also blogs about being British, Pakistani, Muslim and female in Bradford.