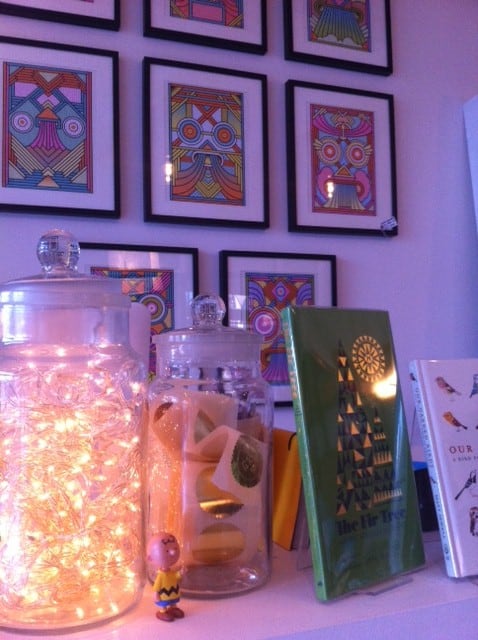 So much is made of independent retail nowadays that you almost feel guilty taking a sneaky stroll around Topshop or hot footing it up to Kurt Geiger when one of the magazines that you never buy, and will never buy again, has a 20% voucher. But is it really worth the hype? Leanne Buchan investigates the newest independent in town.
When I heard that a new bookshop selling the books that I will normally cross Pennines for, had opened its doors in Leeds, I decided to see what it was like. Forty minutes later I was still covertly instagramming my way round the stock and mentally tallying up which family member could buy which book and poster from my Christmas wishlist as I went. Colours May Vary is the latest in the Leeds tradition of retailers doing it their way.
And the owners are lovely. Becky Palfery even agreed to an interview despite my less than subtle, some would say blatant, snapping of her stock. I need to be honest and say that I'm not always as keen on independent retailer as The Guardian would have me be. As much as I admire their soul, grit and determination, and I really do love the ballsyness that made them follow their dreams, I just don't always like their stuff. We've all been to craft fairs where the goods are anything but. As independent retail becomes mainstream with sites like Etsy and Not on the High Street, people feel empowered but often lack the vision to the see the customer beyond their hobby.
So when I meet Becky the first thing I ask her is, why? Why set up a book shop? Why here in Munro House? Why now? Becky and her partner Andy Gray have creative backgrounds, she as a jewellery designer, he as an art librarian. They have spent more than a decade indulging themselves in concept stores in the streets of Paris and London, and it shows.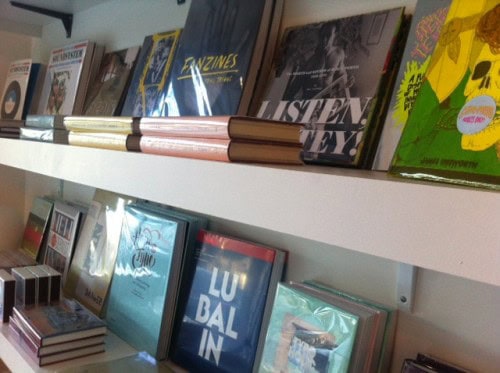 When the opportunity to take redundancy and new direction in life came up, Becky took it and Colours May Vary moved from being a pretend store that the couple had been furnishing in their minds for 12 years, to a shiny new reality. "It's daunting", says Becky. "We just felt that it was now or never. We spend ages as consumers ourselves dipping into book shops and art stores and they just always feel so masculine, full of steel and pillars and sharp edges. We wanted to create something with the same quality of stock and same urban credentials but with a softer more welcoming feel, the kind of place that you can dwell and lose yourself without feeling timed."
Quality is important to them, "When people say arts and crafts others cringe. There's nothing wrong with crafts and some of it is really beautiful, high end and creative, but some isn't. We didn't want to pitch for arts or craft or event a 'creative set'. We're more popular culture and where that meets craft it's done in a really creative way, like the Love Unplugged posters that we have in at the minute, designed and printed locally but real collectors items. The kind of limited editions that you will covet and cherish."
Becky and Andy spent months researching other shops, home wares websites, Pinterest and city's and spaces in general to draw a collective idea of what they wanted. "Colours May Vary had been in our heads for so long we had an idea of what we wanted but speaking to others really helped us to pull it together. We spoke to local independents like Dave at Laynes Espresso and Laura at Duke Studios. We also spoke to people in other cities doing similar things. In the end we just needed a grown up to tell us the harsh realities, worst case scenarios and push us to see if we could live with that."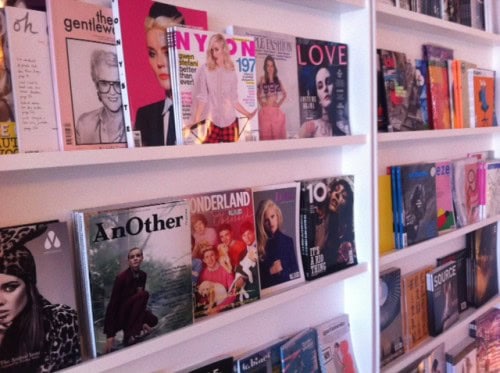 Thankfully they decided they could, and after visiting Duke Studios found a space in the ground floor of Munro House. In talking to Becky I didn't start picturing her in fingerless gloves beavering away into the small hours as a struggling artist. Nor could I imagine her boring her customers with self-righteous tales of why they should by from an independent retailer. Instead Becky is sharp, savvy, creative and above all passionate . She talked about the concept stores that they've visited, about how over-priced they were but the expense didn't matter as she wasn't there to buy, the experience is what she goes for. She doesn't speak about retail, instead she talks about memories, storytelling and experiences. Something more than a Costa coffee crammed into a Waterstones, something that will make you walk ten minutes instead of five to reach it.
This commitment to provide people with more than just a shop shows in the way the Colours May Vary is put together. It's a white box that is brought to life by strings of light, colourful journals and magazines, coffee table books, popular culture, interiors, art, design, film, photography and something to make you smile. Like the Christmas shelf on an old dresser that's crammed full of pop-up books, stocking fillers, stories of Santa and kitsch cards, or the Type Trumps games or the fag packet library, I could go on…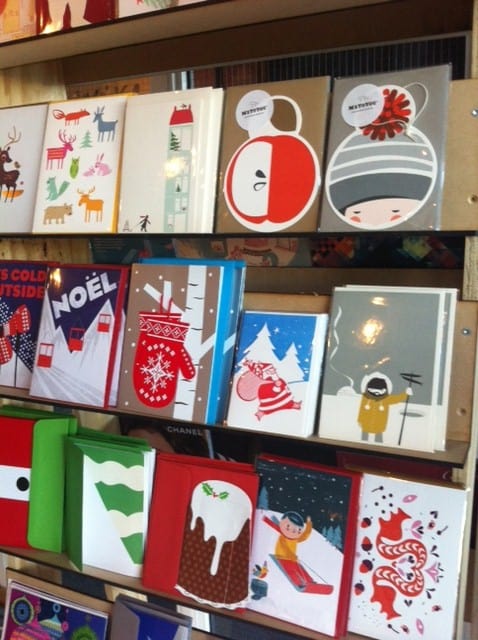 There's a commitment to listen to customers and provide a responsive service here, "There is a certain element of seasonality to things. We want to work with local artists and designers to collaborate on one-off projects rather than just take their stock and a commission. We want to bring that limited edition feel of something special and unique and listen to our customers to find out what they want. At the minute it's a bit of a guess and the feedback has been great, but we're open to ideas, if there's a specific interest in street art, home wares or music then we can work with our customers and source what they need."
I love books, especially the coffee-table, inspiration giving variety. I also love independent retail when it's done right. That feeling of admiration for the genius who created it, and knowing that you've found a new favourite place full of high quality finds that are reasonably priced. Items you can covet and that are worth waiting until pay day for.
For me Colours May Vary is that kind of place; full of treats, surprises and twists but welcoming and friendly. It's just on the edge of the city centre making it the kind of special lunch time or weekend treat that's worth a little adventure beyond the comfort and complacency of the city centre.
Colours May Vary is located on the ground floor of Munro House, Leeds, opposite Cafe 164. Opening times are 10am-6.30pm Monday-Friday, 10.30am-6.30pm Saturday and 12pm-5pm Sunday.