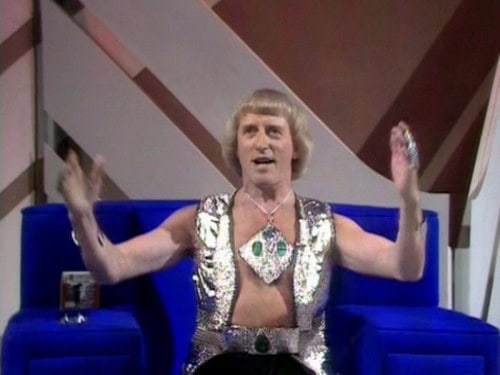 Remember Jim'll Fix it?
Well today Jimmy can be found in Roundhay but we can't wait for his return to our goggle boxes to make our deepest wishes to come true!
So instead why not don a string vest, clamp a Havana between your teeth and join us on 11th March where we can all be Jim, and make our maddest dreams happen.
We are limited by nothing; everything is possible!
There must be something that you always wanted? The one thing you always wanted to do? Well say it, send in your letters, better still come in person with your idea and let's see what we collectively can make happen. Let's dream big, be giddy, daft, imaginative, let's see the stuff we've always wanted to see happen!
So whether like John you'd like to see Millennium Square covered in turf for a sunny month, or Tom who'd like  a gigantic book amnesty, or Adelle wrapping one of Leeds ugliest buildings in shot pink silk. Or maybe your scheme is a little more modest, we care not!  Bring your ideas, your enthusiasm, your open mind and we'll discover just how far we can make exciting dreams come to life!
This is an event for anyone and everyone who wants to see even more thrilling stuff happen in Leeds for the people of Leeds and beyond to get really excited about, so spread the word! We need people with passion, pragmatism, open minds, and big hearts!
We've got people coming from all walks of life, independent & big business, voluntary & community groups, creative & digital, arts & culture, food & drink, retail, government agencies, free spirits and everything/one in between. Forget labels, what we mean is everyone who wants to get more out of life and living in Leeds. Who do you know that should join us?
Why should you join us?
You have an idea for events, experiences, stuff that you need a little bit more help with, be it a venue, space, bums on seats, marketing, pr, website, mobile applications, cash or just for people to know what you are up to.
You may be someone who gets stuff happening, come and share your enthusiasm and expertise.
You want to be excited by the possibilities generated by the event and have resources to help make them happen (skills, venues, kit, expertise, people, connections, money)
You want to know more about the wide and diverse ideas, plans and projects bubbling up all over the city, and can facilitate connections and generate word of mouth publicity, to spread the excitement further.
What do we hope to get out of the day? A palpable sense of energy, a desire and commitment to see amazing stuff happen that stimulates and meets the appetite of the people of Leeds.
Location: Munro House, Duke Street, Leeds, LS9 8AD. Opposite Leeds Bus Station and on the corner before The Wardrobe, BBC and Leeds College of Music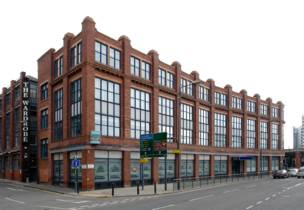 Friday 11th March, 12pm – 4pm
*This is the fifth in the series of Cultural Conversations initiated by The Culture Vulture, each 'Conversation' determines the focus of the next event. We've had fun with social media, blogging, cultural & heritage socials, tales of our cities, this latest conversation emerged as a result of a session called 'What's stopping us?'