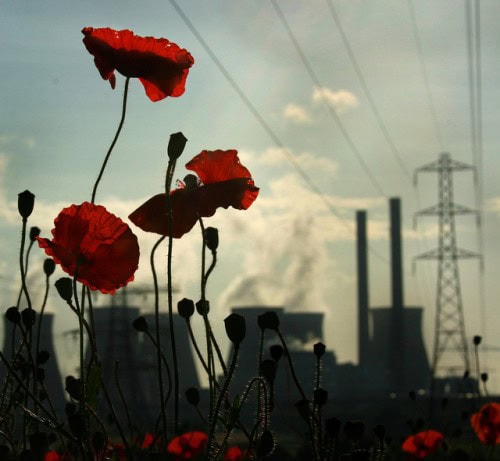 The latest exhibition to be featured in Salvos Enoteca Nunzia has been launched this week. Jamie Williamson's series of photos feature buildings and urban landscapes, with juxtapositions between old and new, man made and natural.
Jamie explains 'the first picture I took in this set, was the Poppies at Ferrybridge. I was fascinated by this sea of red with the power station behind… The end result seemed to show how fragile the poppies are but they look somehow defiant as well. Nature verses the hand of man.'
Familiar sights such as the Town Hall and Headingley Stadium are shown from alternative perspectives and Jamie questions if the towering urban structures around us are really that solid or maybe just as fragile as a spiders web on a dilapidated barn.
The Enotica room is provided to offer gallery space for emerging artists to display their work for 3 months at a time and is open to the public as well as restaurant customers.