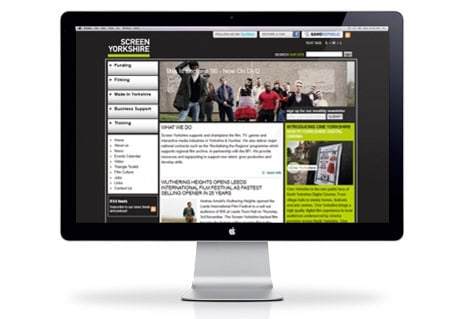 We heard from our trusted sources that if you have an amazing idea for digital content there just might be a pot of gold available to make it happen. We sent the small but sceptical Leanne Buchan to find out how much of our soul we will need to sell to realise our creative dreams.
I have a confession to make. I don't particularly agree with grants.
I've witnessed many great projects come from grants. I've also witnessed what I consider to be utter rubbish. I've seen things that made a lasting difference to the environment, communities, cultures and our cities overall. I've also seen a lot of money spent with little thought for return on investment.
Don't get me wrong I'm not talking about the whole 'art for arts sake' debate. There are some beautiful examples of art for arts sake, that in my view have benefited many audiences and made us a more cultural rich society. I'm talking about the kind of projects that we've all seen where we've been reminded of 'The Emperor's New Clothes' and came away wondering what else the money could have been used for in the cultural sector. I say 'in the cultural sector' as I also want to clear the whole 'it could have been used to fill pot holes' debate.
No, it couldn't.
Usually the money comes from a specific pot with a specific objective e.g, cultural development or investment in the arts or in this case investment in digital content. The debate is around how to get best value in that sector with that money, not where else you would use it.
So when I was asked if I was interested in writing something about the new £15million content fund for Yorkshire I have to admit that part of me was intrigued but another part of me balked slightly at the idea of another large pot of money that was for the generic development of the creative and digital sector.
Being employed by a local authority (yes I have a day job that involves me sometimes peeling myself away from the internet), words like 'grants' and 'fund' make me shudder. They make me think of convoluted application processes with bizarre criteria.
The problem I have with a lot of grants and funds and such like is that they create things for the sake of it. There's no long term plan and no real impact on the industry they are supposed to benefit. They have fixed time-scales and when it's done we move on to the next thing.
So I went to meet Hugo Heppell, Screen Yorkshire's Head of Investment with a slight feeling of trepidation that I might not be completely supportive of this new fund.
I met Hugo in Screen Yorkshire's offices on The Calls. It's small and full of posters from the films and series they've helped to create. Already this feels a little better. For a start they are a creative bunch who've had weather a storm of their own the last few years. With the closure of Yorkshire Forward and the shake up of regional funding Screen Yorkshire's world changed overnight, and it is no longer a Regional Screen Agency.
"They don't exist any more," says Hugo in the very matter fact of tone of one who has come to accept that times have changed. "The funding for Screen Yorkshire used to come via all sorts of public sector bodies from Yorkshire Forward to DCMS and the UK Film Council, which was also abolished with the change of government. We are now a completely independent private sector, not-for-profit organisation, and that means that we are about return on investment. We don't have the luxury of handing out money for things that are 'nice' any more."
I'm a little more intrigued to see how a government fund managed by a private sector company aims to see value for money.
I'm relieved to hear it's not a grant scheme. "The days of grants are long gone. Just as private companies need to see a return so too does the public sector," adds Hugo in that same frank tone."We aren't a charity we want to see a return not for our own pockets, but to ensure that opportunities like this exist in the future as £15million content funds won't come along too often. So we need to use the money wisely, helping to create content now, but securing something for future generations as well."
The money will be used as an investment fund. Here's how it works.
Let's say you have an idea that needs £4,000 to get it off the ground. You will need to raise half of this yourself. We'll be optimistic and say that you create something so amazing with your £4,000 that you overshadow Pinterest and seriously threaten Twitter's domination of the social media market. In your first year you make £20,000. You pay your £2,000 back to the fund + a % of the £20,000 profit. Each year you make profit the fund takes an agreed percentage of this profit. This money goes back into the fund to ensure that it will be available beyond the initial two and a half year set up stages.
This sounds reasonable and much more sensible than grants that are one off injections of cash with little or no incentive to make a return on this investment. The need to match fund the investment makes people consider their idea, it's not just someone else's money they are playing with. The money made on the investment is put back into a fund to invest further down the line making it a more sustainable approach to funding the development of the digital sector. But investment funds aren't new, surely this is already available from a private finance company?
"Finance is available from all manner of private sector sources but the difference with this fund is that it's secured against the project not the company. A private financier may want to secure the investment against assets that will pay should the investment fail. That's not what we're about, there's still an element of taking a punt on something that just might be out of this world. But that's always a risk.
The idea is to encourage creativity, encourage people to think big and encourage people to take a calculated chance. If the project fails then we lose our investment but we don't take the company down with it. If it's a success we only take back money associated with that project rather than bleeding the business dry as it flourishes on the back of the project's success."
The content fund will cover all manor of digital projects from films and television to apps, games development, the creation of new platforms, and content for social media channels and web – but before you get carried away they must all bring a return not just a one-off moment of glory.
Hugo is pragmatic but excited about what the fund could be used for: "So much of digital is unknown in terms of what it will be in the future. The landscape has changed dramatically and continues to change daily. The rise of e-readers and tablets is just the latest distraction. Next month it will be something new and the never ending need to evolve and deliver content across this ever-expanding plethora of platforms is challenging, fantastically creative and ultimately costly for many of the region's businesses. The fund will make it easier for businesses to push the boundaries where they might have played it safe or simply allow them to take advantage of what is already on offer."
The final nagging question I have is one of ownership. I am naive about investment funds, never having dealt with them. Many of the people I know carving a living in the digital and design sector are fiercely protective of their work and are more likely to struggle on without than to give up their ideas and sell out.
"The IP belongs to the person or company who created the project. We simply share in the exploitation of it, a bit like being paid a royalty for use. The creators are free to sell the IP at any time but whoever takes on the IP will still need to pay us a percentage of the return they get from the use of it unless we choose to sell our share."
I came away from my meeting with Hugo impressed. Not only does this fund have some serious money to play with but it has a serious strategy for how that will bring value back to the region. From the cold hard cash value of returns on investment to the unspoken value of enabling a region to raise its game on a global stage. Screen Yorkshire have survived a few tough years to come out as an organisation that knows what it wants and is determined to make its mark.
I suspect that a £15million content fund is just the start of things to come.
For more information about the fund and how to apply visit Screen Yorkshire's website.