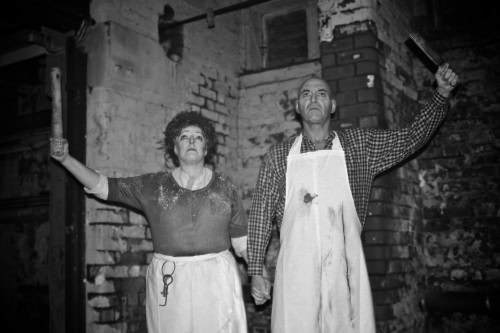 Fancy a morsel of some devilishly tasty meat pie? Well I promise that after entering this competition you might want to think again.
'Sweeney Todd; the Demon Barber of Fleet Street' and purveyor of dodgy pies is coming to Sheffield's Lyceum Theatre this month. This is the razor-sharp tale of psycho barber Benjamin Barker (aka Sweeney Todd). He returns to grimy 19th-century London vowing to extract revenge for his false imprisonment with the help of immoral baker Mrs. Lovett. Their twisted strategy: Sweeney will murder his victims in his barber chair and Mrs. Lovett will turn them into the tastiest meat pies in London.
Sheffield's Croft House Theatre Company are bringing this new production of Stephen Sondheim's award-winning musical to the stage. So if you'd like to be in with a chance of winning a pair of tickets to the opening night of this grisly or rather gristly Victorian melodrama, drop us a line in the comments box and tell us what your favourite or most exotic pie filling is?
Opening night: 15 March
Tuesday 15 March – Saturday 19 March
Venue: Lyceum Theatre, Tudor Square
Ticket cost: £10 – £22
Box Office 0114 249 6000