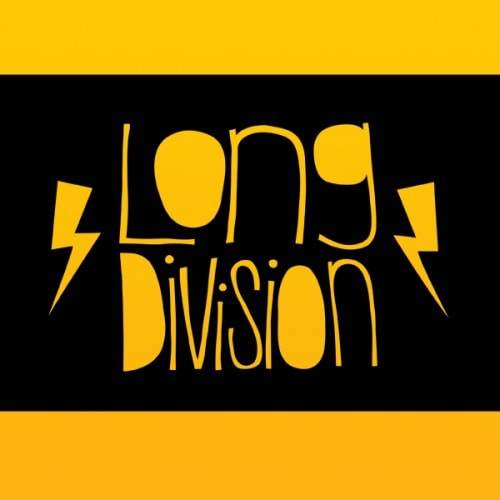 Preview by Penny Brazier
Wakefield comes top of the class again, with an unbeatable line-up for next weekend's Long Division music festival.
Following on from the success of last year, the Long Division inner city music festival returns bigger and better than ever, with 75 bands playing across the weekend of 1st-3rd June. Expect to see some seriously impressive homegrown talent in amongst culty left-field indie stars like Herman Dune, Vaselines, Aidan Moffat (Arab Strap) and Bill Wells, the Twilight Sad, Art Brut and more.
If you're up for a weekend of amazing music (and I'm not sure why you wouldn't be) then here's how to do Long Division in 10 easy steps. No maths, just music….
1. Purchase an advance ticket for the main event – it's only £15 for admission into everything at the main event on Saturday. That's nine venues (including the Hop, the beautiful Orangery, Wakefield Theatre and the Town Hall) with bands playing from 12:30pm right through until late. Or you can pay on the day for £17.
2. Come down to the free opening party on Friday 1st June at the Hop, featuring headliners Johnny Foreigner…
3. …but steady on the beers, because you've got a long day of excellent music ahead of you on the Saturday.
4. Plan your Saturday well. Get yourselves down to the wristband exchange nice and early to swap your ticket for a wristband – there's strictly no admission to venues without one. The exchange is located at the Jam Inn (next door to the Hop).
5. Find the list of venues and acts on the Long Division website here. Work out a reasonable timetable. Some of you (I know the type) may wish to speadsheet at this stage – the more laissez-faire will be happier to wander round and be pleasantly surprised.
6. Enjoy the sweet, sweet music. We'll be checking out local stars (including Runaround Kids and the Spills), lo-fi heroes from our youth (Aidan Moffat), old timers playing beautiful indie rock (the Protectors) and undoubtedly stumbling across a whole lot of new favourites.
7. Make sure you play sensible and have your tea. Get tapas at Qubana, fancy pizza at Prego, coffee and homemade cakes at Mocha Moocho on Cross Square, or grab snacks from Hoffman & Sons if you're down at the Orangery or the Theatre. If all else fails, the Wakefield Pie Shop on Westgate is always a solid, stomach-lining bet.
8. Dance, sing and be merry late into the night. If you're coming from Leeds, the last train leaves Wakefield Westgate station at five past midnight,. A pre-booked taxi from Wakefield to Leeds shouldn't cost more than £15-20 – not bad money if you're in a group and certainly worth remembering if you end up in Fanny & Bacardi's til 3am.
9. It's a bank holiday, so no excuse to not be back up and on it for Sunday's fringe event. Long Division organisers promise another fun-packed day, with bands including local favourites Blacklisters.
10. Monday is for sleeping. Tuesday you can start looking forward to Long Division 2013.
More information at the Long Division website
Read more from Penny on her blog: http://badpennysays.blogspot.co.uk/