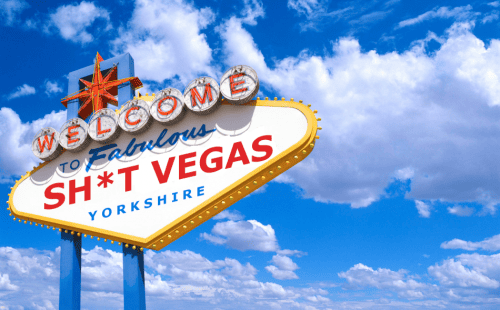 Guest blog by Dom Burch
As if making us all happy last month at The Northern Ballet wasn't enough to be getting on with, the irrepressible boys from Hope and Social have spent October dashing around the country indulging their fans with their own inimitable form of live entertainment. To round off the mini tour they are headlining the Brudenell Social Club with support from Silent Film Club, and The Scaramanga Six
For those of you not already in the know, Hope and Social's approach to music is unique amongst their peers.
Gloriously independent, they were the first band in the UK to set up an entirely fan funded record label and are at the forefront of the Pay What You Want/New Music Industry movement.
Since then they have cleverly tapped into one of life's simple equations, you get out what you put in. So much so, that their philosophy is now being discussed and debated by music industry students across the country.
Hope and Social's refreshing take on entertainment has forged an almost cult-like following, with new recruits being added by the dozen at every new event. But the most exciting part for fans in this extraordinary relationship is that they are treated as equals. Although they still pay money to see the band play (although not always), they get far more back in return. Last year fans of the band were treated to an open top bus trip to Scarborough , this year a one off summer garden party in Mirfield.
The band describes themselves as:
"a bit like a Yorkshire E-Street Band… meets Arcade Fire… meets The Faces… meets Dexys Midnight Runners… meets Prefab Sprout… at a party… in an argument about who gets to have sex with David Bowie…"
However they are almost impossible to put your finger on, in part due to their relentless drive to find innovative ways to entertain and engage their fans.
So what can you expect at a night of Shit Vegas at The Brudenell? It is hard to say really as this is one band you really need to experience in every sense of the word.
For its part, The Brudenell is now one of the best music venues in the North of England. And while easily mistaken for Brian Potter's Phoenix Club from the outside, the calibre of entertainment inside has been transformed in recent years under the careful stewardship of Nath @nath_brudenell). So if you are even slightly tempted, but wouldn't normally throw caution to the wind, I'd encourage you to take a gamble. It's one bet you simply cannot lose.
Tickets
A full house is expected (pun intended) so book early to avoid disappointment. Tickets are available for a mere £7 .
Tour details
A night of Shit Vegas with Hope and Social rounds off their mini October tour, which has so far included a pie and peas night in Huddersfield, plus appearances at Mello Mello in Liverpool Hartlepool Town Hall Theatre , Fibbers York , the Hare and Hounds in Birmingham , and one of London's last remaining independent venues, the Bull and Gate