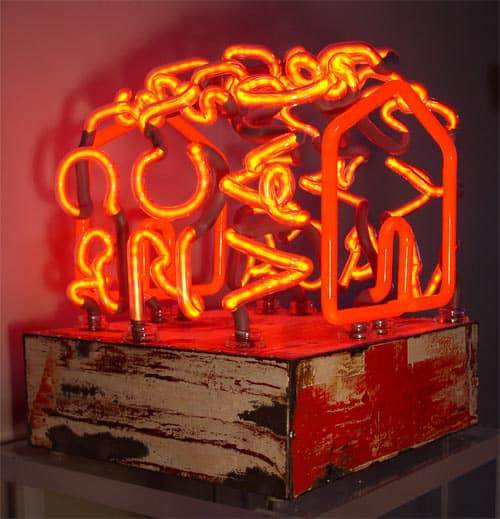 Every fancied getting creative with Neon? We hadn't considered it ourselves until this special opportunity revealed itself in our inbox and now we can't stop thinking about it!
So would you like to take part on an intensive one day workshop in at the Neon Workshop in Wakefield August 20th, and learn what to do with a 1.5m neon tube?
If so you could win a place on the course by sharing with us (in the comments box below) just what you would do with a 1.5m neon tube…simple!
The workshop normally costs over £200 so this is a really big opportunity! The workshops are run by acclaimed artist Richard Wheater, so he knows his artistic onions so to speak!
Image:  Shauna Peterson California