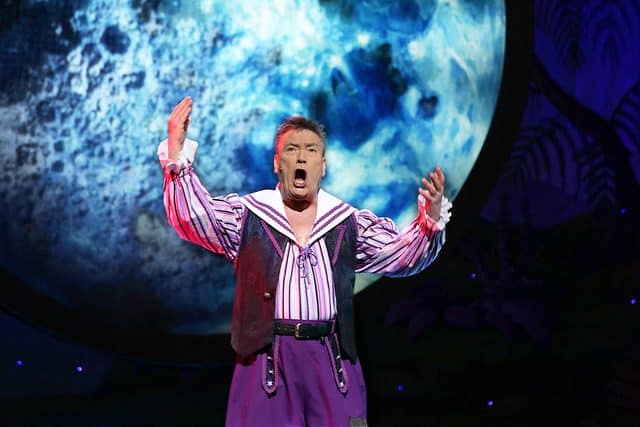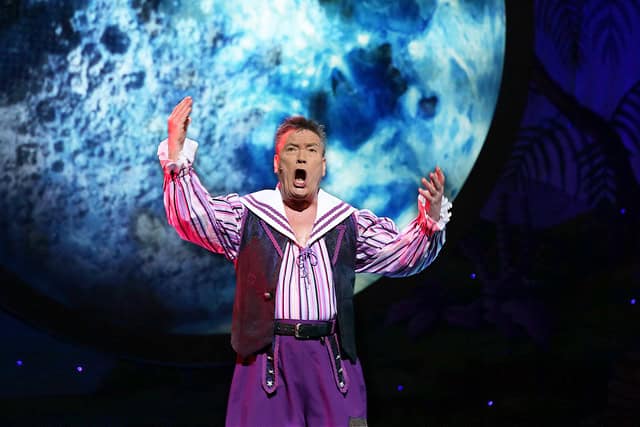 Under the direction of Ed Curtis the pantomime this year gathered an excited audience into their seats. A well-produced show with some very funny moments. I have seen other pantomimes at the Alhambra and I think that this is one of the best as it was evident that a lot of hard work and effort had gone into the production.  Pirate Billy Pearce delivered his very quick-witted humour and dialogue with perfect timing.
The cast were as dedicated as always and there were some very skilful singers. Stillie Dee choreographed the dancers with skill and precision. Jon Lee as Peter Pan played a believable part in the narrative but was over-shadowed at times by the bigger personalities in the show. The Sunbeams shone as always and were recognised by Billy at the end of the show as they took their well-earned bows. Darren Day as a sinister and taunting Captain Hook was confidently convincing in this part.
The 3D effects took us on an underwater adventure which was realistic, surprising and at times quite unsettling. Screams from the audience gave this section a real ambience. Billy provides some moments of incompetence which are shocking as well as funny and leave you to question if they were actually deliberate mistakes.  Fun for all the family and a must-see for the festive period.
Reviewed by Ava Sims at Alhambra Theatre, Bradford where it runs until 29th January 2017.