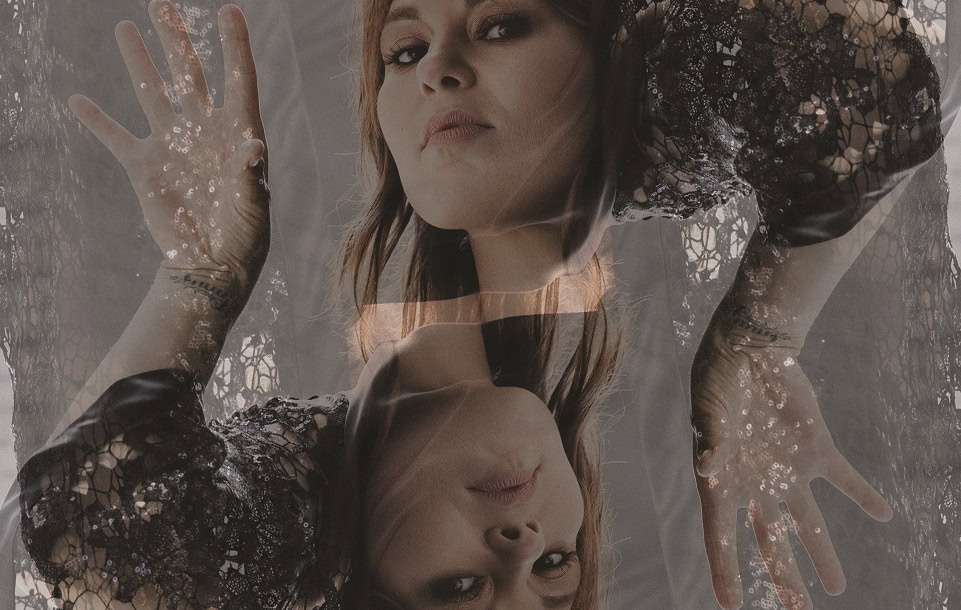 Nanook of the North is Robert Flaherty's groundbreaking early filmed account of Canada's native Inuit whose way of life was being eroded even as his camera rolled. Released in 1922, it was cinema's first commercially successful feature length documentary and made a celebrity of its director, rather than its eponymous central character, an iniquity unlikely to be lost on the singer Tanya Tagaq who performs a live soundtrack for the film at Howard Assembly Rooms later this month.
Winner of Canada's Polaris Music prize for her third album Animalism, Tagaq – a passionately voluble defender of her Inuit heritage – was recently made a Member of the Order of Canada for her 'contributions to Canadian culture through her avant-garde Inuit throat singing.' With long-time collaborators Jesse Zubot on violin and Jean Martin on drums, her almost entirely improvised performances are hypnotic, uninhibited, wildly mesmerising affairs. Wire magazine described the singer as able 'to summon voices from the flesh cavity haunts of animal spirits and primal energies.' Tagaq arrived at her deeply personalized solo adaptation – typically it is performed by duetting women – after being sent tapes of traditional throat singing while at university. "I woke up," she told The Guardian's Homa Khaleeli in 2015.
Nanook of the North may seem a curious choice. Part travelogue, part ethnographic study, Flaherty's film was bankrolled by fur-trading firm Revillon Brothers and took two years to complete, during which time the director immersed himself in his environment. These days the film is probably best known for its controversial wrangling of the facts, albeit to achieve a deeper truth in its depiction of the dauntless Nanook and his 'family.' Originally encountering Flaherty's film as a child at elementary school, Tagaq was moved and troubled in equal measure by its representation of the world she knew. "I looked upon it with happy acceptance, but also scrutiny," she says taking time out of a busy tour schedule to respond via email, "because I knew that wasn't exactly how we were living."
Flaherty, a prospector, explorer and adventurer with little actual experience of filmmaking, was effectively forging a new documentary film language, much of it easily recognisable to audiences today. For Tagaq, it continues to resonate, but perhaps for less-apparent reasons. "Coming back to Nanook as an adult, it's very interesting to see the changes because I can take in the timeframe and colonial lens," she explains.
If his portrayal of the Inuit now feels patronising – Nanook and his fellow hunters are shown wielding traditional harpoons to kill a walrus seal rather than their usual hunting rifles; at one point Nanook has to affect having no idea what a gramophone is – there is no doubt the film-maker's motives were born of a genuine and deeply held respect for what he described as "the fine qualities of my sterling friends." Tagaq sees the film's strengths as its characterization of the landscape "and the formidable nature of the climate and the resilience of Inuit."
Her intuitive connection with the killing of the bull walrus in the film may shock audiences long since removed from the sordid business of survival in the wild. "I love working with the hunting scenes," Tagaq explains. "We are equal to the animals we are hunting, so understand that there is empathy in the killing," The Inuit pack snow into the mouths of their kill so it is not thirsty in the afterlife. It is a spiritual act says Tagaq. "That's how we honour what is given to us. We honour the life that is sacrificed."
It is a viewpoint that has seen her vilified by animal activists, but the singer's reconnection with her primal roots stems from the darker history of successive Canadian governments' dealings with the Inuit. Tagaq experienced firsthand her country's shameful treatment of its native population – her family was forcibly relocated numerous times; Tagaq herself wound up inside the notorious residential schools system where a programme of assimilation masked unchecked physical and sexual abuses. In the past thirty years, 1,200 indigenous women have been murdered or gone missing, a terrifying statistic which Tagaq used her acceptance speech at the Polaris Music Awards to draw attention to.
The Canadian authorities may well have since issued an official apology, but there are still huge environmental concerns – land grabs, fracking and the exploitation of natural resources to an unsustainable degree – as well as the thorny issue of compensation for what some claim amounts to genocide. Tagaq says she will continue to use her art as a platform for change. "People ask why I chose to be an activist. It's not a choice."
Tanya Tagaq performs Nanook of the North at the Howard Assembly Rooms on Monday 23 January at 7.45pm