Rich Jevons talks to Northern Broadsides' Resident Director Conrad Nelson on the company's new touring production of The Winter's Tale.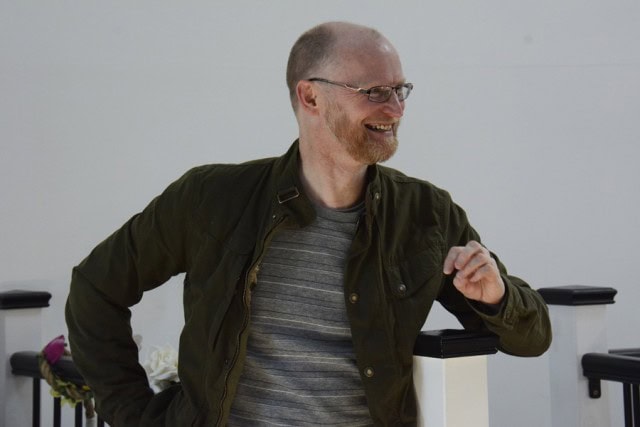 How do you manage to both play the lead role of Leontes and simultaneously direct?
It's a shared role really but it's an interesting experiment. At first you've got to keep an eye on the players and making sure that we function as a team. Then you have to let that go and turn your attention to yourself. So it's a bit of a split focus. You just need to make sure that you give yourself enough time in the process. The potential danger is that you don't keep an eye on yourself.
Could you tell us about the more tyrannical side of Leontes and his eventual redemption?
There is some consideration of Leontes and what condition he might be suffering from. But jealousy is his real weakness so although he is tyrannical he is insecure. But it is a bi-polar experience, that change of mood and growing jealousy. In the second half, where he is mourning for the loss of his wife and child, emotionally it's quite a big leap between the two acts. So it's tricky to play and do unless you're really going for it.
Do we at any point suspect that Hermione has been unfaithful or is it all Leontes' paranoia?
There is no notion at all in the play that she is not innocent. At the start of the play she is eight month's pregnant – the problem is that Leontes puts two add two together to make five. It is his boyhood friend Polixines that forms a love triangle and although he becomes close to her there is no notion that she is guilty of the crime that she has been accused of, the court know that she is innocent. But Leontes becomes more and more entrenched as more and more people tell him that he is wrong. Right to the end Hermione tries to understand his condition.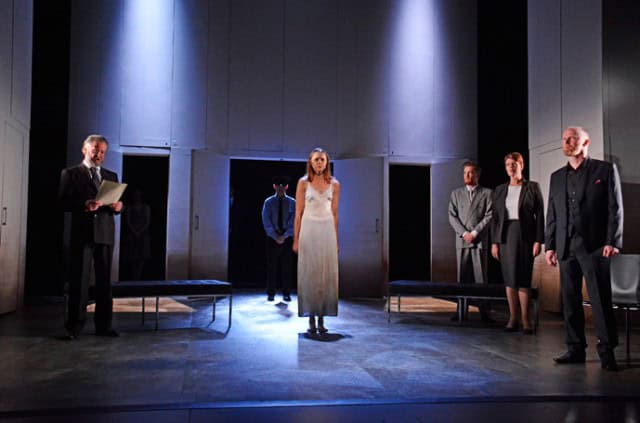 Why did you begin by setting it on the Millennium New Year's Eve?
The play starts in celebration with the King and his lifelong friends so it is looking to the past and future. So it is akin to a New Year's Eve when everyone is reflecting, seeing problems in the future and regretting the past. So we thought the Millennium was a nice place to start and the play travels sixteen years so fantastically. But it's not bedecked with 1999 pop tunes or indeed the world of that era. It doesn't exist in reference to a place. You've got Apollo and prophets, so it's a fairy tale world in its own right.
How have you used the Chrous?
It's a classic device, like in Henry V where the audience are asked to create the battleground in their imagination. It's similar in The Winter's Tale, Time comes and moves us on. For example, Leontes' child is dumped in Bohemia in Act One when in the second half she is a 16 year-old. It's a very simple device.
What are the major themes of the play?
The play is a bout reconciliation in the end and the hope is Leontes' daughter who carries the play. The prophet foresees that all will be fine when the child is found. So it has a completion in its parts, they are reconciled, fissures are repaired between people. It has a fairy tale end to it, a magical realism.
What can we expect from the music and dance?
It's totally eclectic to represent the text. We've got some Irish dancing and the end scene has some liturgical Russian music which has an ethereal magical feel to it.
How does it follow Northern Broadsides' Othello and King Lear?
It's not as well known as them but that's great because the audience can see it afresh. It's tragic, it's comic, there is a reconciled romance, a bit of everything. Just let the words and music wash over you.
The Winter's Tale tour begins at Harrogate Theatre, 18 to 26 September, see http://www.northern-broadsides.co.uk/ for full tour dates. Click here to read Rich Jevons' review on The Stage website.