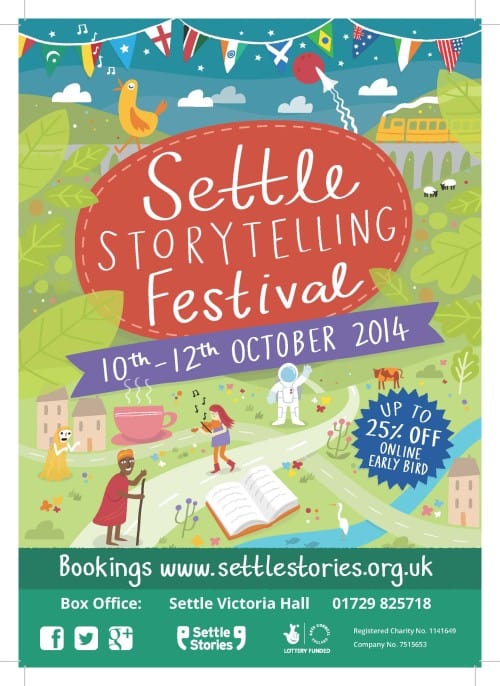 Since starting an MA in Creative Writing last year, I've become fascinated with the art of storytelling. I've always enjoyed reading and listening to stories, but writing them has inspired me to think more deeply about the process of storytelling itself. What makes a great story? How do we develop strong, compelling characters? What keeps a plot moving? Why are we so enthralled by stories?
I'm not alone. In celebration of our endless fascination with storytelling, North Yorkshire's Settle has been hosting its very own storytelling festival for the last five years. Held each October throughout the rural Yorkshire Dales village, the festival comprises performances, workshops, discussions and various other activities, all aimed at preserving and engaging with the art of storytelling. The festival is organised by Settle Stories, a charity on a mission to change the world through stories. Now that's my kind of charity.
This year's festival takes place from 10-12 October and promises a weekend of magic and mayhem, with "the chance to indulge in extraordinary stories, music, science and ideas. AND it's only 50 minutes away by train from Leeds. I caught up with Settle Stories' Founder and Director, Sita Brand, to find out more: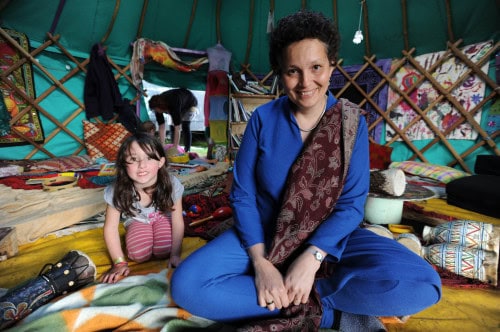 Tell us more about this year's Settle Storytelling Festival
It's really grown this year and we're proud that there will be artists from five different continents represented. We're particularly excited about 'Mission to Mars', which offers a chance to meet two brave young people prepared to risk their lives in the pursuit of science and discovery.
What do you want people to get out of attending the festival?
I want people to have a fantastic time, to try something new that they might not have done before, to interact with new cultures and to make friends. Above all, I want people to leave feeling inspired.
What's your background in storytelling?
I started life as a storyteller. It was my first job after leaving university and I've never looked back. I started work with Common Lore storytellers and we toured round the country telling stories. Since then, I've told stories in lots of different settings to all ages and peoples; from in the middle of the Sahara desert to the Tuareg people, to prisons and theatres. Stories are the most powerful way of communicating with one another, so when I had the opportunity to set up Settle Stories, I jumped in.
What makes Settle such a good location for the festival?
Settle is nestled in the stunning landscape of the Yorkshire Dales. Only a 50 minute train ride from Leeds, it really is fabulous. You can combine listening to stories with a walk and discover your favourite tea shop. It's a place that has to be seen to be believed.
What is your favourite story, and why?
This is a hard one because I have lots of favourite tales. I love Mr Fox, which is a version of the Bluebeard story, as well as stories of Tenali Raman, a trickster character from India.
This is now the fifth year of the Settle Storytelling Festival. Where do you find inspiration for the line-up each year?
My inspiration comes from many places – from seeing storytellers and other artists, looking at things differently, exploring ideas with artists and talking to the local community. It's also a lot about the audience, and thinking about what different people might like. I put myself in the shoes of others, and then plan.
What are you most looking forward to?
I'm really looking forward to Jack Tales, Holy Moly and the Crackers, Mission to Mars and The Fool. Jerry Harmon, who will be sharing Jack Tales and music, is quite a character with a wicked sense of humour, so it's going to be a great night out. Holy Moly and the Crackers are a really funky band, I love their music. I also like dancing, so it's a chance for me to really let my hair down.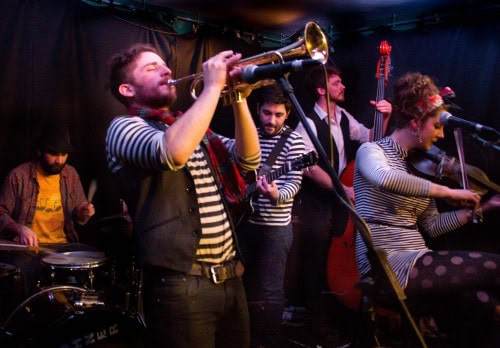 Jonathan Kay is The Fool. He's amazing – I've seen him before, it's an entirely improvised show so you don't know what to expect, but it will extraordinary. Finally, Mission to Mars is a treat. I'd love to have been an astronaut, so the chance to uncover the stories of people actually planning to go to Mars and live there is a once-in-a-lifetime opportunity.
The Settle Storytelling Festival takes place from 10-12 October in Settle, North Yorkshire. Tickets are available at www.settlestories.org.uk