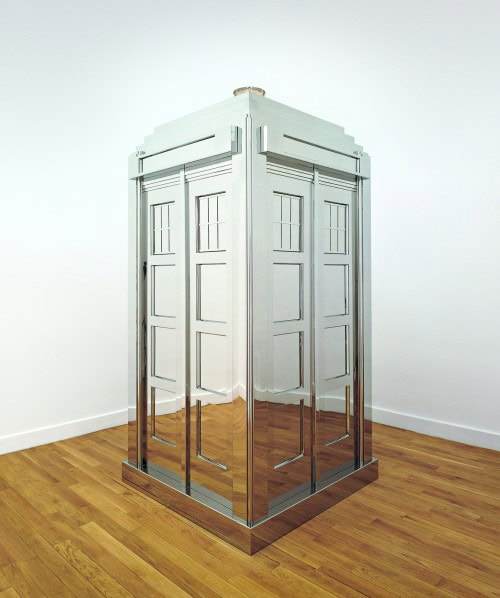 Mark Wallinger curates The Russian Linesman Frontiers, Borders and Thresholds Exhibiton
16th May – 28th June 2009 Leeds Art Gallery
Readers of The Culture Vulture are welcome to the private view on the 15th May 6-8pm
Please contact us to be added to the guest list for this event – the venue operate a firm but fair door policy so please do not turn up on spec without contacting us first!
**PLEASE NOTE GUEST LIST NOW CLOSED**

Dr Who is Mark Wallinger then? His name seems to ring a bell! Okay we are slightly tongue in cheek, but not everyone follows the Turner Prize, or has even read about the great White Horse that has been commissioned to rival Anthony Gormley's Angel of the North. Mark Wallinger is the artist who wears a bear suit, and won last year's Turner Prize. Is it all coming back to you now? Well his latest exhibition is coming straight from The Hayward in Londinium to Leeds in a glittering Tardis…
The Russian Linesman takes its title from the famous – or infamous – sporting moment when the linesman awarded the decisive goal to England in the 1966 World Cup Final between England and West-Germany. His controversial ruling exemplifies a central concept of this project – disputed boundaries. We recommend that you don't wait until the final whistle to see this exhibition, before it is exterminated.
Image credit:
Mark Wallinger
Time and Relative Dimensions in Space, 2001
Stainless steel, MDF, electric light
Courtesy Anthony Reynolds Gallery
© the artist 2009