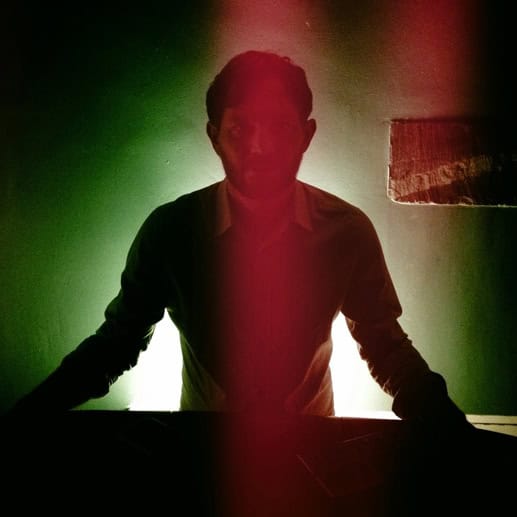 Richard Claxton (@MaraidDesign) interviews Pye Corner Audio (@PyeCornerAudio).
I'm always on the lookout for new exciting gigs and love it when someone on my 'must see list' is playing soon. The type of bands I get most excited about are independent, experimental outfits who seem to play very rarely and when they do it involves travelling from my home in Shipley to cities like Leeds, Manchester or London.
Someone that fits this description who I've wanted to see for years is Pye Corner Audio. He produces atmospheric electronic music that feels like it's from a soundtrack to film that has never been made. I personally know little about him and this is partly due to him wanting it to be that way which adds to the mystery.
I was shocked and pleasantly surprised to discover he would be performing on Saturday 7th December, a stone's throw from my home, at Shipley's Kirkgate Centre.
Out of curiosity I decided to speak to the promoters, Golden Cabinet, who kindly put me in touch with Martin 'the Head Technician' as he calls himself, the person behind Pye Corner Audio and he kindly agreed to let me interview him.
1. Can you tell us about your sound and how would you describe your music?
A. It's primitive electronic music really. I try to conjure up atmospheres from very simple elements.
2. What has been your motivation / interest in creating music and performing live?
A. It's something I've always been interested in. I used to play at nights promoted by a friend in the mid 90's and the bug never left me…I think it's the element of panic tempered by the excitement that gets me!
3. What influences do you draw upon when creating the music for Pye Corner Audio?
A. I draw on loads of influences, not all musical. I get inspired by images and film as much as music, but I guess the obvious musical ones would include John Carpenter, Harmonia, Carl Craig and Kraftwerk. I'm also definitely drawn to darker elements, I think I owe that to a misspent youth spent listening to Metal and 70's rock.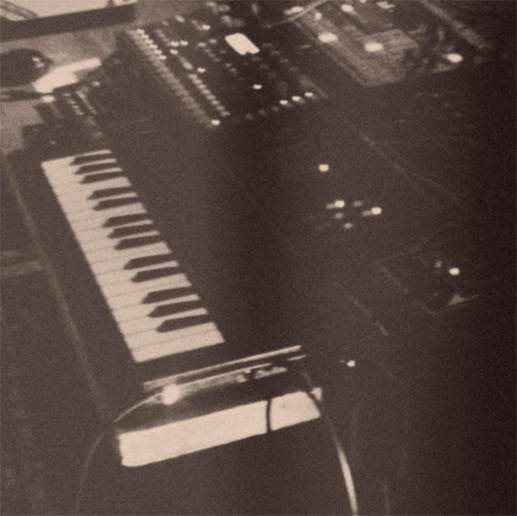 4. You released  the LP Sleep Games on famous Ghost Box records. Tell us more about the label / collective
A. Jim and Julian have an amazingly clear vision of what Ghost Box ought to be, and that permeates everything that they do, from the music and artwork, to the details in the sleeve notes etc. It was a real pleasure to work with them, and I'd love to carry on the relationship.
5. You recently played Madrid – how did that come about?
A. Well, The Outer Church from Brighton were asked to take their show on the road, and Joe kindly invited PCA along. They've been longtime supporters, in fact the first live show was at the The Outer Church in the beginning of 2011. 
6. How have you ended up playing Shipley? Do you know anything about the town?
A. The Golden Cabinet crew basically wore me down, and in the end I had to agree to play. A bespoke letterpress poster is a strong lure! My brother was at university in Wakefield and he once bought a motorcycle in Shipley, so there's a strong connection there!
7. How many Wham records do you own?
A. Being a teenager through the eighties I had to own at least one, right? 'Fantastic' question!
Pye Corner Audio will be performing on December 7th at the Kirkgate Centre, Shipley which is five minutes walk from Shipley Train Station.
Visit the Golden Cabinet website for more information about the Pye Corner Audio gig
Visit the Ghost Box website to find out more about Pye Corner Audio