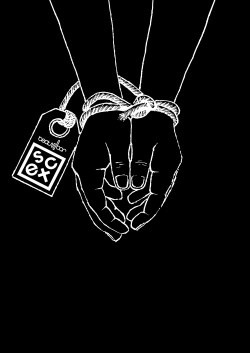 This Friday SECT, a new techno/electro night, holds its launch party at Beat Bar. I wrote a little bit about last week but to be honest when it comes to this type of music, while I enjoy it, I'm no expert. With this in mind I spoke to the organisers to find out what the it's all about.
What exactly is SECT?
SECT is a new night focusing on techno. We say that knowing… well, sometimes it feels like techno is a bit of a dirty word in Leeds, and not just because of the sound of the music… the city actually has a long history with the music, as well as more recent big hitters evolving from or near here – the Hessle Audio crew, Blawan, Paul Woolford/Special Request, Happa, Bleaching Agent aka half of Forward Strategy Group and Blacknecks. We've often noticed crowds in Leeds kicking off party-style to a lone techno tune being dropped at a night somewhere like Cosmic Slop that is more about the disco, funkier side of things. Maybe some people don't even realise they're losing their shit to techno? It does have a bit of a reputation for being chin-stroking and overly serious, maybe even a bit intimidating considering how wrapped up some people get in it. Hopefully we can shake that off! We're here to show how varied and exciting techno can be… the sounds of different cities, digging through the archives, exploring the underground and picking out the finest of the new stuff… Most of all SECT is about creating an inclusive atmosphere where everyone is free to dance and enjoy themselves with some good music… pace yourself though, we go through to 6am and it's often those last few hours of people lost in the music that makes techno nights so special!
SECT launches on Friday 2nd May at Beat Bar with all of our residents playing, and then we might do something over summer before settling down in autumn to a monthly night. We'll be bringing in choice headliners and double-bills of DJs and live artists, some you might know and some you might not, but all approved with our stamp of quality. We have six local residents who are already busy outside of the city as experienced and respected producers, artists, DJs and label managers. They're involved with the likes of Opal Tapes, Plex, Folding Spaces, Bad Mums and Prole Beat, releasing vinyl and playing around the UK and Europe with some of the biggest names in techno, so you know that we'll be bringing a solid night of dancefloor action!
We'll be operating a limited 303 capacity – homage to the Roland TB303 synonymous with acid and techno basslines… small enough to keep it friendly but busy enough to boot off! Beat Bar has a Funktion One soundsystem, so it's just what we need – a late night underground blank canvas that sounds great.
Whats was the motivation behind organising the event?
We're a group of friends who met only relatively recently out at various nights in Leeds – and more often than not, having to travel elsewhere in the UK to see the DJs and artists we love. There's already some good techno nights in town, but there's so many amazing UK DJs and artists that haven't played in Leeds yet, as well as international names that often don't get any further north of London when they visit the UK. We're not here to compete with these other promoters, we're here for the love of the music and to provide an alternative to what's already on offer – we wouldn't be doing this if we didn't think there was a demand for it. We'll be the first to shout about other good nights, like we'd encourage anyone excited about seeing Marcel Dettmann and Surgeon play at the Warehouse for Selective Hearing at the end of May to make sure they get down for our launch… those guys wouldn't be the names they are without the wealth of more obscure music beneath them, and that's where SECT comes in.
Some of us are students, some of us are locals, some of us are older and been around the block a few times so we're a mixed bunch and hopefully that bodes well for the atmosphere of the night – just a load of different people getting along and having fun. As we got to know each other, we realised we covered a lot of bases under the wide-reaching techno umbrella, and all agreed about what makes a good night out. We felt that Leeds was missing a regular night dedicated to techno in all it's various forms, and as individuals we were all thinking of starting something new so it made sense for us to team up together. Then the venue got in touch with us the week after we'd met up for a beer so everything just kinda fell into place like it was meant to happen, serendipitous shit you know!
What is it about techno/electro music that appeals to you?
It probably means something different for all of us, which is probably part of the appeal for all of us too. The relationship between humans and technology, warping sound, how even the most strangest of noises can make you dance when they're repeated, the affect that rhythm has on people, the feeling of the bass going through your body, the ability of music to tug at every one of your emotions, the way that music is often linked to people's memories of the past, celebration, letting loose… There's just some life-affirming about dancing long into the night surrounded by people enjoying themselves, you know?
Any future plans you can let us know about?
We'll be doing the closing party for the excellent week long RECON Festival at the end of September. The first year had loads of great music and art so we're excited to see what'll be on this year and honoured to be asked to curate the closing party before we've even launched our first!
Have you got any good advice for a novice clubber like myself?
Relax. Take it steady with the intoxication – it's a long night. Be yourself. Listen to the music and lose yourself in it. Don't harass someone because they're attractive/drunk/different to you – that's far from cool… just because the music might be aggressive at times doesn't mean you have to be. Everyone else is out to have a good night too – you'll have a better night if you're kind and respectful to people and probably make some new friends. Drink some water. Grab some fresh air and ask how someone else is doing. Look after each other. Smile! Techno isn't always serious business!
Thanks! Anything else you'd like to mention?
We've started a series of mixes for listening and download. The first two are by DJ Ford Foster and Chrononautz, and both have been selected by the Fact Magazine approved BandCloud (compiled by Aidan Hanratty of the influential Truants blog) as some of the best music on the internet this week! Catch up and watch out for new mixes here: http://www.soundcloud.com/sect-leeds
The SECT launch party is taking place at Beat Bar this Friday 2 May, 11pm-6am. Tickets are £3 before 12am and £5 after. To find out more go to http://facebook.com/SECT.Leeds