Our new Sheffield blogger Joanne Mateer gives us plenty of reasons to head south this spring to see for ourselves whether Sheffield deserves to win first UK City of Culture (what ever you think of there being such an accolade!)  Let us know what you think, or if you live in Sheffield what makes it special for you.
Sometimes it feels like Sheffield is forever the bridesmaid and never the bride. And because we're a little bit awkward, that's part of the attraction for us Sheffielders, as well as an irritation. I like to think of us as Yorkshire's proud underdog, the kid on Sesame Street doing its own thing, understated and industrious.
Attending the Culture Debate at Sheffield City Hall a month ago only confirmed this state of affairs. A discussion about Sheffield's bid for the UK's first City of Culture in 2013 saw the assembled audience speak up to define their hometown's culture: a strong DIY ethic, a long musical history influenced by heavy industry, established arts festivals, an independent visual art scene flourishing in old cutlery works and cultural institutions that natives consider their own. Just not very good at blowing our own trumpet.
And now we've made the final four for the UK City of Culture. Norwich, they say is the one to beat, after Birmingham and Derry. While I hear some dissenting voices – that Sheffield doesn't need this accolade, we're plenty cultural as we are, thanks – I think we do need a helping hand letting the rest of the Britain know just what our hills are alive with. So that's what this post is intended to be all about – what makes Sheffield you know, special.
Art
South Yorkshire's first city is awash with art. Independent spaces thrive alongside some fine museums like The Graves (in the library)  and The Millennium Gallery,  which hosted the Vivienne Westwood exhibition last year.
Art Sheffield
Did you know Sheffield had its very own Biennial, Art Sheffield? This year's theme is 'Life: A User's Manual'. There's edgy work and events a-go-go all over the place: at Yorkshire Artspace, S1 Artspace and 18, The Moor, to name a few. The exhibition finishes on 1 May, so you've still got time to come see.
Bloc Projects
An artist-run studio complex with a great exhibition space. Great for under-the-radar work, and easily the best opening nights in the city.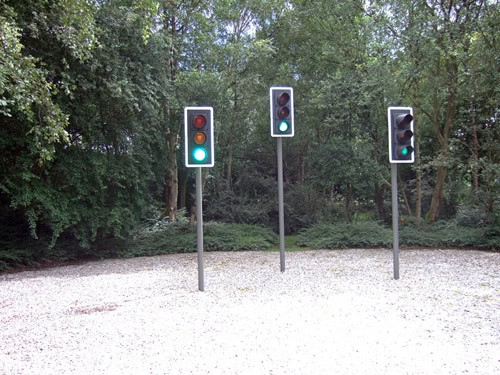 David Mellor Visitor Centre, Hathersage
Pioneering Royal Designer for Industry David Mellor was a Sheffield boy born and bred, and worked out of the city until he moved operations to this disused gasworks in Hathersage, in the Peak District. It's a fabulous museum, small but beautifully formed, plus you can go on a tour of their award-winning circular working factory. Or sit tight and enjoy exhibits like traffic lights and cutlery designed by Mellor while you sip on your cappuccino in their lovely cafe.
Cupola Gallery, Hillsborough
A charming independent gallery with local and national artists' work to buy. Good for painting, craft, jewellery and small-scale sculpture. The first gallery I ever went to where I was offered a cup of tea and cake as I browsed. And they still do that on Saturdays!
Social places
Sheffield Tap
So we finally got a train station bar. And it's no ordinary watering hole either. Think Brief Encounter with a slice of Yorkshire grit, around 300 beers on the menu, and the elegance of a Paris salon. Enough to miss your train for.
Bragazzis, Abbeydale Road
Probably my favourite café in the whole world. An Italian coffee bar with sandwiches straight outta Sicily, you can lounge here for hours and watch the day go by. Laid-back, rumble-tumble decor, great staff, top nosh. And they've just opened a restaurant next door. Nom.
Web
We Live Here
Prints and postcards of Sheffield's (and other northern cities) most beloved and beleagured buildings by Sheffield artist Jonathan Wilkinson. Plain beautiful.
Write for Your Life
A super blog dedicated to writing of all shapes and sizes by Sheffield-based writer and blogger, Iain Broome. Occasionally I guest-post over there.
The Sheffield Forum
Surely the biggest local forum in the UK. If there's something going off in Sheffield, from a minor earthquake to what's on special offer at Morrisons, you'll find it here. Nearly 100,000 members and huge event listings too.
Music
The Clench
Welcome to the Deep South Yorkshire. Dirty blues, dirty rock, just dirty. Tight as Wrangler jeans and sounds as big as Tennessee, these boys are ones to watch. Catch them if you can.
The Big Eyes Family Players
Imagine a sunset over your favourite park at the end of summer, drinking wine with your best mates, some alt-folk and a good dose of Gallic heartbreak. You get the idea. Divine.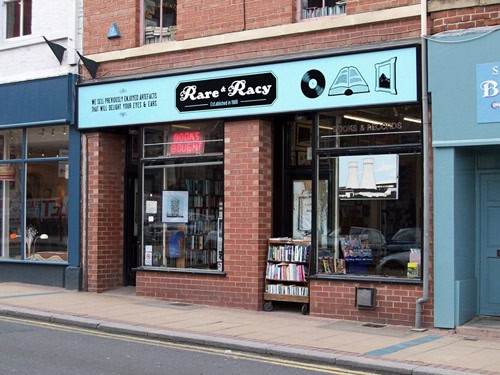 Shopping
Rare and Racy, Devonshire Green
Only Sheffield could have Rare and Racy. A rare music and books emporium, you'll find untold riches in here. Latterly taken to selling local art too.

The Antiques Quarter, Broadfield Road
OK so I made that name up. Someone needed to. There really is a burgeoning antiques quarter on Broadfield Road, between Abbeydale and Chesterfield Road. Whether you're into Victoriana or mid-century modern, you'll most likely find it here. The Antiques Centre is my particular favourite, plus new kid on the block The Antiques Emporium looks promising, and there are lots of other great small shops dotted around Abbeydale Road.

Come up and see us, make us smile
I hope I've well and truly whet your appetite now. And that those City of Culture judges read this. But mainly that you do. When are you coming to see us?