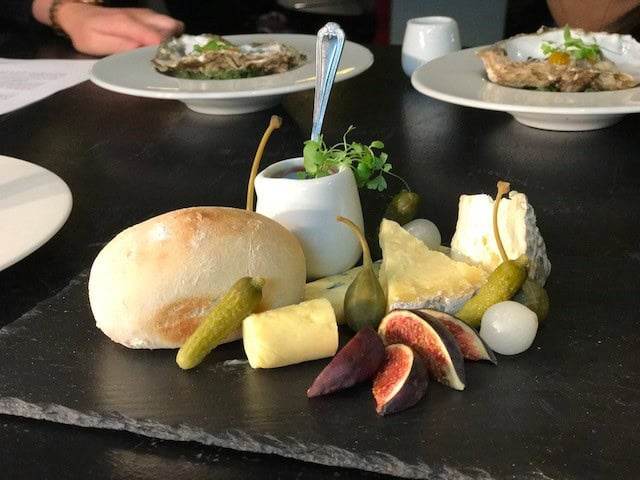 Dave Cartwright enthuses unashamedly about Vice and Virtue, just launched on New Briggate, which boasts Leeds' first fine dining takeaway concept…
There are some places that just come clouded with mystery. You overhear them mentioned by someone on the bus, you see a reference to them in a magazine, perhaps you even know the general area in which they are located. Vice and Virtue has always been this for me. I've heard its name bandied about but no-one I had spoken to had ever set foot through its doors.
On Wednesday evening, my mystery was solved. I was invited to try some of Vice and Virtue's new bar menu along with some specially paired drinks.
Now an intriguing mystery can often lead to a rather disappointing anticlimax, the end-game being not quite as thrilling as the chase. Vice and Virtue well and truly smashed this notion. I am clamouring to return!
Nestled inconspicuously on the corner of New Briggate and Merrion Place in a old strip joint (I've been told), this two story treat has a saloon style bar on the first floor and a relaxed fine dining restaurant on the second. Award-winning head chef and owner Luke Downing woos guests in with an impressive 7 or 10 course dining experience. His real vision, however, is to make these experiences accessible to a wider demographic, dispelling the myth that fine dining is just for the select few and enabling a more curious diner to provoke their palate. The new bar menu is the perfect way to, as Luke puts it, 'bridge the gap.'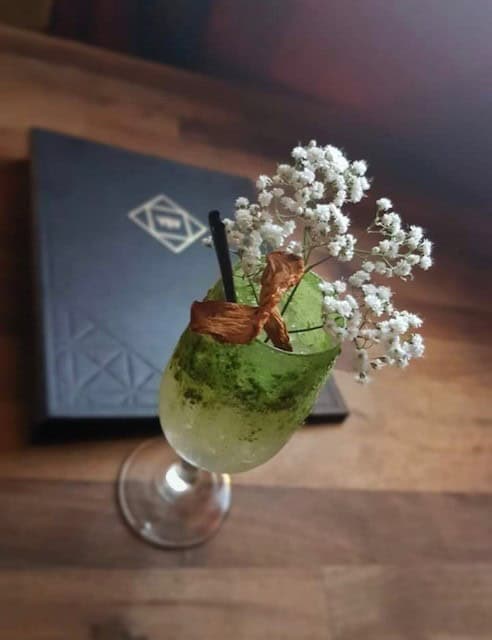 The food is exceptional! Influenced mainly by Italian cuisine but executed using local produce, Luke strives to create everything in-house, an ambitious yet admirable goal. The dishes speak for themselves and reflect a detailed and experimental process.
Particular mention must go to the Black Truffle Arancini with Black Truffle Aioli. Vegetarians, gone are the days of portobello mushroom burger, this dish is sublime. It's earthy, nutty flavour was a genuine triumph. And if that wasn't enough, the dish was paired with the Autumn Woods cocktail, a unique Freyo Birch Tree Spirit based drink from the 'Wierd & Wonderful' section of the menu. I don't know about weird, this wonder encapsulated the season to a point and lifted the food to a new level.
The Vice and Virtue staff are thoroughly prepped with the knowledge, skill set and passion to chaperone you through your choices. You will be hard pressed to find waiters and bar staff with more willing and care for their craft than here and indeed this adds to the sense of support you have for trying things which you perhaps wouldn't otherwise have tasted. The bar staff teeter on the right side of genius, coupling the bursts of flavour from the food with informed choices of flavours from their emporium of drinks.
The quirky setting feels sophisticated and elegant whilst pictures of great danes in tweed jackets and flappers acting raucously allow you to see the softer approach the restaurant is taking on this style of dining.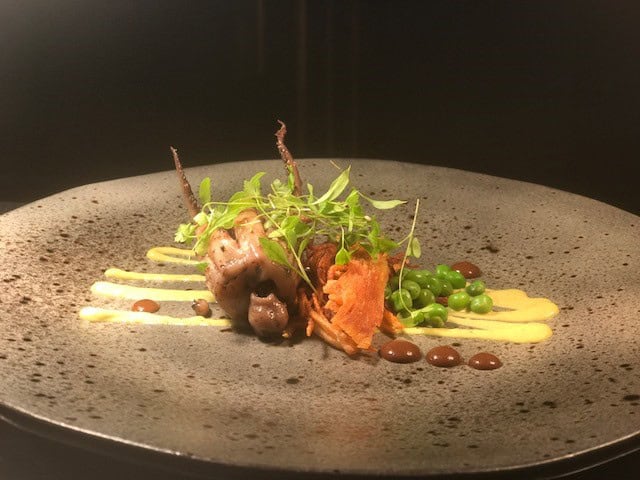 From a light Salmon Tartar to a more wholesome Buffalo Meatball this new menu allows you to sample exquisite cooking in what feels like a safe environment. There is no pretence, there is no pressure and there are honest, impassioned staff to guide you through the experience. The dishes range from around £5 to £20 and can be mixed and matched to suit the occasion.
The mystery of Vice and Virtue has been blown wide open for me. Do I know the location? Yes. Do I know who done it? I do! Do I have evidence? Amazing first hand evidence! And will I return to find out more? Over and over again! And as you've probably guessed by now, I strongly suggest that you pay a visit to Vice and Virtue too.