SLUNG LOW re-invent the concept of the Leeds Institute with a series of pay-what-you-decide classes at the Holbeck Underground Ballroom. Artistic Director ALAN LANE tells RICHARD HORSMAN it's about bringing a shared passion to education.
Further Education has become a bit, well, earnest of late. Look at a typical college prospectus, and the accent is definitely on employment. IT skills for the office. Maths and English if your grades fell short at GCSE. Retail, administration, catering and hospitality. Advanced spreadsheeting and junior business management.
Opportunities to learn, say, decorative blacksmithing are few and far between. No-one's offering a BTEC qualification in making an Ottoman, or a City and Guilds in exploring the solar system.
That's all about to change with the Slung Low Community Cultural College, which opens its doors in September. Most events take place at the HUB in Holbeck, but they've also built two classrooms in a converted double decker bus to carry learning activities further afield.
The College will also offer activities ranging from South Indian cooking to short film making and practical, basic carpentry .. as in "how to make a coat rack".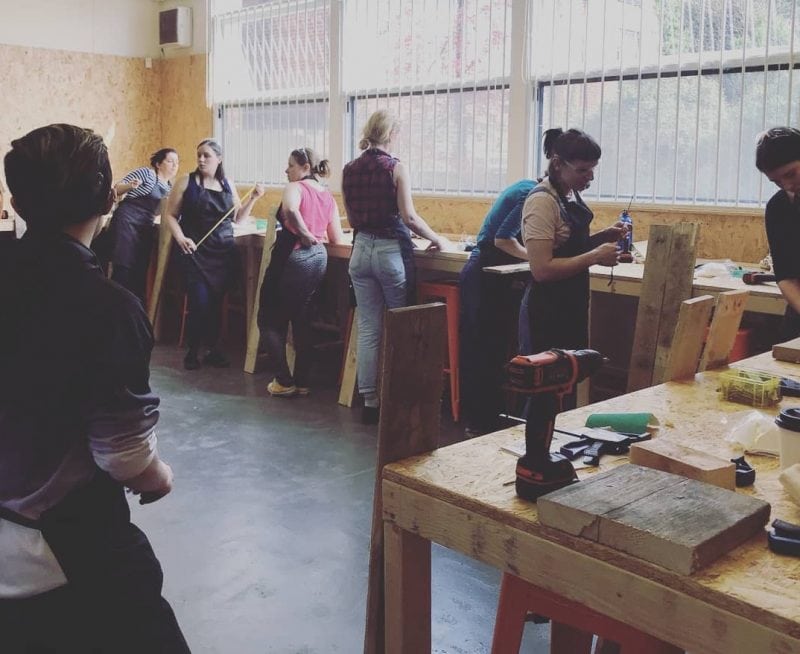 If that seems a bit trivial, the College also aims to offer CPR training to anyone and everyone in Leeds who's willing to give up half a day to learn how to save a life.
The idea for the new college draws upon the proud history of civic cultural education, inspired by the classes and lecture series in the original Leeds Institute, as well as the network of northern working men's clubs and women's institutes.
Classes will be led by artists and enthusiasts who will share their skills and experience with  students who sign up. There are no fees, no commitment up front. All sessions and classes will be run on the basis of participants paying what they can afford .. or think it was worth.
The programme of activities for the first term has been put together by Slung Low in consultation with a Community Advisory Board, but future course offerings will be decided by the participants themselves, who will automatically become a member of the Cultural Community College when they take part in a class.
Slung Low's Artistic Director and de facto College Principal Alan Lane told me the aim was to inspire an education system fit for the 21st century. They want to make high-quality creative education available to everyone who wants it regardless of financial status, creating the opportunity of a cultural education beyond the market place:
Slung Low's Community Cultural College launches on Wednesday 12 September, and is supported by Paul Hamlyn Foundation and Arts Council England.
Further information on the College and the full timetable of classes can be found on Slung Low's website
Photography: Slung Low