Slung Low Shorts 3 – Photo: James A Mumby
THEATRE | Underneath the arches in Holbeck ANNA CALE finds herself transported into six different worlds as part of this year's Slung Low Shorts 3 season.
I feel I'm a cultured woman of the world, but I am slightly embarrassed to admit that I hadn't, until now, experienced the Leeds institution that is Slung Low Shorts. Six short plays from six different writers, staged in the unique surroundings of five railway arches which make up the Slung Low HUB in Holbeck.
Now in its third season, this year's programme spanned an eclectic set of themes including identity, relationships, cricket appreciation and fruit cake. Each short play felt like a unique take on a journey of discovery, of trying things out and being brave. The intimate space was packed out and the paired-down staging allowed the performances to feel unconstrained by the conventional.
We Are the Ninja Division got things off to a spirited start. Writer Faryal Velmi's short about British-Pakistani Rrrriot Grrls was full of quick fire charm.  In My Eyes from writer Sophie Poulston was a poignant journey of self-discovery and family ties, of growing up and letting go.  The theme of identity also came up in Madeleine by Claire Bennett, based on Spy Princess by Shrabani Basu. This heartfelt play was about telling stories, the intimacy of names and identity as it journeyed poetically towards its inevitable outcome.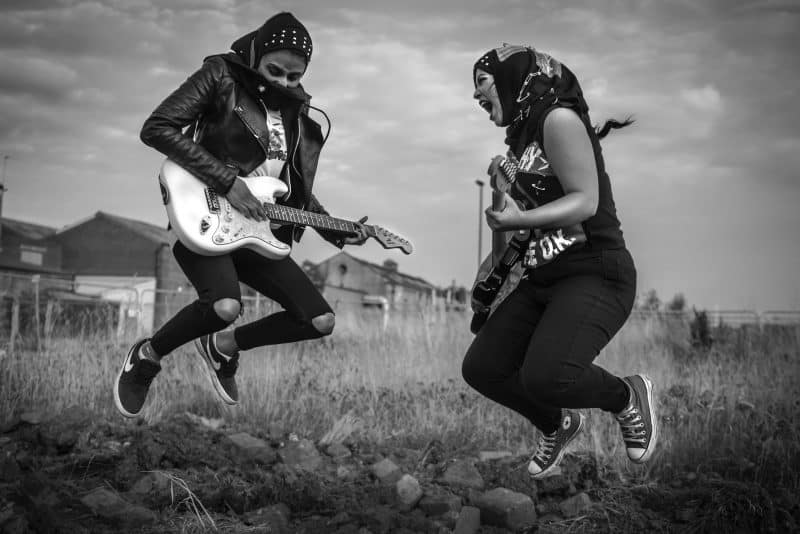 Matt Owen's Cricket was a charming and very funny take on a first date and had the audience in stitches. With familiar sounding tales of office romances and embarrassing Christmas parties born out by witty one liners and cracking performances, it had me shouting 'balls to the Beefeater!' in my head on the bus home.
Monster Proof  from writer John Hunter was a surprising tale of capturing the high ground and the ultimate room with a view. The themes of impending disaster, obedience to authority and knowing one's place really resonated with me. It reminded me of our current Brexit meltdown (although everything is about Brexit in my head right now to be honest.)
Lisa Holdsworth's Cutting the Cake ended the evening perfectly and was an instant crowd-pleasing finale. It's not often you get to watch a play about family tensions and international cake terrorism and it brought the house down.
Unconventional, quirky and charming, Slung Low Shorts was a 'pay as you feel' affair, but I challenge anyone to feel anything but generous towards such an excellent showcase of creative talent.
Find out more about Slung Low here.